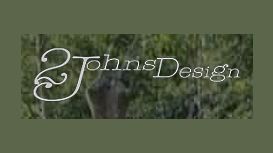 I've loved gardens and gardening since I was a child. I've been fortunate in having the opportunity to design, build and plant several of my own gardens mostly starting from scratch (retaining a few feature plants, trees and structures – it's amazing what you can do with an Andersons shelter).
I studied design at Central Saint Martin's School of Art & Design and worked for many years in the theatre where I collaborated with other artists, sculptors and designers. This background has given me a good understanding of how to make creative use of colour, texture, form and space in my garden designs.
In many ways, a garden is not dissimilar to a theatre set – it should, of course, convey the atmosphere and character you want to achieve (whether romantic, dramatic, peaceful or fun) but it must also work in a practical way for your family, visitors and pets.
---
Services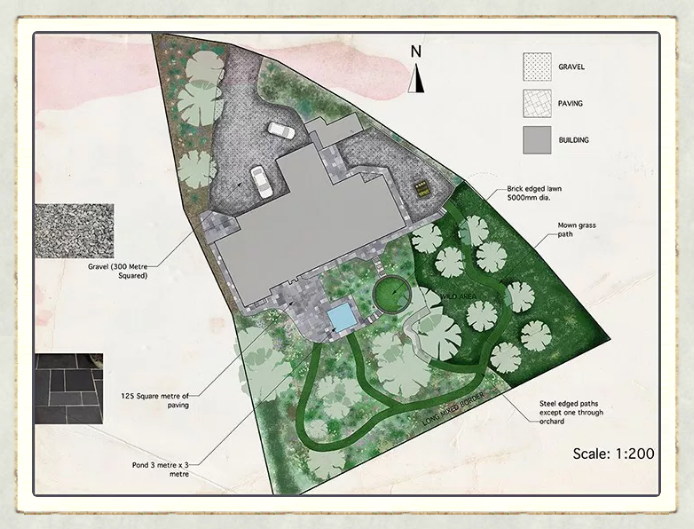 Initial visit:
This gives us a chance to meet, look at your garden and discuss ideas. We can show you examples of our previous landscape design projects and will try and answer any questions you have. Good design skills are one thing but it's also very important that you feel comfortable working with us and feel that we 'get' what you want to achieve.
Site survey:
We'll advise you on the extent of the survey at our initial meeting. You may already have an existing landscape plan, in which case (subject to taking a few check measurements) we can scan and use this. Otherwise we'll return and take measurements and levels as required. We'll also take soil samples for testing to assist the plant selection process.
Concept drawings:
We'll develop ideas with you and produce garden layout plans and 3D sketches to explore the options. You may have a very clear idea of what you want to achieve, or you may want us to start the process and come up with some initial proposals. Either way the first step is to provide a proposed layout plan showing the location of buildings, paths, steps, walls, trees and planting beds etc. We can then 'play around' with this until we arrive at a design you are happy with.
Presentation drawings:
Once you've approved the concept design we'll produce a presentation drawing. This could be a simple plan as shown below, a more complex 3D model or a combination of both.
Planting plans:
Depending on your brief we can either give general suggestions on the types of plants to be used, or prepare detailed planting plans showing the type and location of each plant. These will be cross referenced to a spreadsheet showing the exact size and variety of each plant, which can then be easily priced by the landscaper or nursery.We also provide a pdf file giving details on every plant in the plan.
Construction drawings and specification:
The construction drawings and written specification or schedule of works set out how the garden is to be built. This helps ensure that the quote you get from the landscape contractor covers all the works you want to have done. If you choose to build the garden yourself, we can provide more general advice on landscape construction tailored to suit your brief.
Project management:
We can get competitive quotes and tenders from experienced landscape contractors or negotiate a price with a landscaper of choice. We can then look after the running of the contract on your behalf or simply be available on an 'as and when' basis should you need any help.
Reviews and Ratings
We do not have any reviews about 2JohnsDesign available right now.