Recommended Landscaping Companies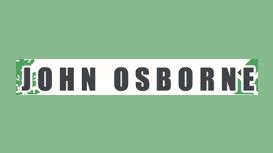 landscapersnottingham.co.uk
Whether it be formal or informal, low maintenance or a place to relax and entertain friends, your garden should and can become an extension to your home, not a separate place but a total living space.

John Osborne Landscape Services are a friendly, family run company specialising in garden design and construction in the Nottingham and Derby area since 1968.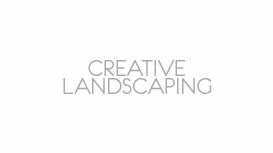 creativelandscaping.co.uk
Creative Landscaping has over 30 years experience and has grown to become one of the UK's leading landscaping and driveway companies. We are based in Hemel Hempstead (Herts) and cover the

Hertfordshire and surrounding areas. As a company we specialise in driveways, patios, and walling as well as all types of soft landscaping. We provide a complete service from a free consultation through to design, specification and installation. As our name suggests, we are a provider of garden and landscaping services. We do not specialise in any one area, but instead offer a comprehensive service providing our customers with a one stop shop

for all their garden and small landscaping requirements.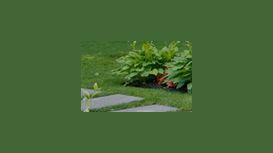 Whether you want to entertain friends or you want somewhere to enjoy a peaceful evening, garden decking is the perfect solution. By building your decking around you and your needs, no matter the size

of your garden, you can look forward to efficient completion of your decking so that you can spend more time relaxing in your garden. Adorn your property from the outside with Eco Garden Services.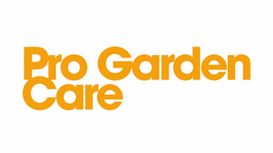 Pro Garden Care offers professional, tailored landscaping services and solutions for domestic and commercial customers. Whether you are creating a new landscape, renovating an existing outdoor space,

or simply wish to maintain your current surroundings, we combine our specialist capabilities in design, build and maintenance in order to maximise the potential of your external environment.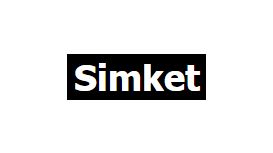 Simket is a small, professional, landscape gardening company based in Grantham. We provide a wide range of services for commercial and domestic clients, throughout Lincolnshire and neighbouring

counties. With our team of skilled landscape gardeners and experienced tradesmen we are dedicated to ensuring excellent results on all projects irrespective of size. Our initial on site visit and project estimate is free with no obligation and all prices quoted will be at very competitive rates.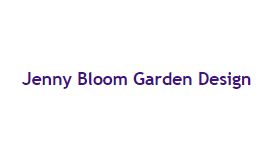 Jenny Bloom is a garden designer based in Hackney, London, who creates contemporary beautiful and practical gardens to enhance your home and the way you live. Gardens in London come in all shapes and

sizes and we are experienced in designing bespoke gardens which meet your individual requirements, enhance your property, and reflect your own style. Jenny Bloom Garden Design works closely with our clients from start to finish - from initial garden design ideas right through to the completed garden.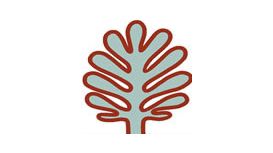 Our philosophy is that the process of designing and creating a garden should be a relaxing and enjoyable experience. Our aim is to provide a comprehensive garden design, consultation and build service

for people who want to create open space living that reflects their lifestyle.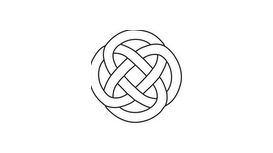 johngale-landscapes.co.uk
Quality landscape gardeners in Surrey. Professional garden designs for Surrey residents by John Gale. Whatever your needs are, we are here to help you to achieve your dream garden. With our dedicated

team of skilled landscapers in Surrey, we have the experience and knowledge to create that special outside space, tailored to your requirements.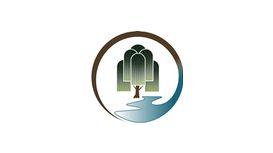 Based in Darlington, but also serving the surrounding areas, we have built a reputation of excellence. The majority of our work comes from customer referrals; we've built our business through

word-of-mouth. We complete all work to the highest quality and treat every customer with respect. As a result, our customers are recommending us to their family, friends and colleagues.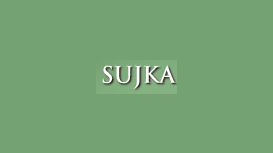 Sujka Gardening Service was founded by Kamil Sujka who arrived to Aberdeen from Poland in 2006. As a small business we are able to provide all of our customers with friendly and personalized service.

At the same time, we are a well established business that regularly takes on large projects. We seek to uphold and promote a high level of design competence and workmanship. We are a honest and trustworthy company with references from many of our clients.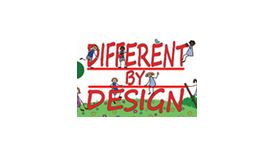 We pride ourselves in providing a personalised and customer oriented service, where every project is seen as special and we strive to produce designs and creations that are truly bespoke. View our

gallery of recent work including creative play environments created and installed by the team from Different by Design. If you are looking for a personally designed, functional, child orientated or relaxing garden then Different by Design will design and build a garden that you will be proud of.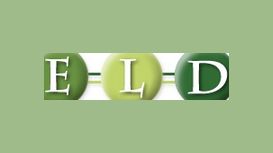 ELD is an enthusiastic and dedicated team of Chartered Landscape Architects with a combined team experience of over 40 years. ELD has a wealth of knowledge in all matters relating to strategic

landscape appraisals, masterplanning, concept design, detailed design, planning liaison and contract administration, at cost effective and competitive rates. ELD excel in projects that require passion and imagination providing inspiration for commercial and domestic clients' external environments.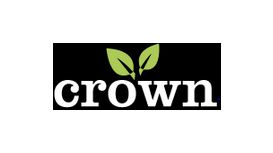 Crown Landscapes Ltd provides Commercial Landscape Services to Intelligent Business Leaders from Blue Chip Companies, Commercial Developers, Top 50 Construction Companies and the Public Sector. Our

Clients are in the Business of Delivering High Profile Construction Projects. The Quality of the Finished Project provides the Maximum Visual Impact (the WoW factor), creating an environment for the Ultimate End User to have the Desire to Keep Returning and Spend more Money.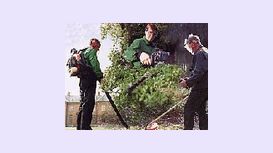 markclifford-landscapes.co.uk
Our domestic and commercial garden/estate maintenance service is comprehensive, and our professional services include lawn mowing, rough grass cutting, tree care, hedge cutting and trimming, and

general garden/estate maintenance. We also have a wealth of professional expertise in garden-related construction work - including patio laying, driveway laying, wall construction, fence erection, and pond construction. Additionally, we supply and erect garden sheds, pergolas, and gazebos.
---
There are homes that look great from far away, however, once you come close to them you can notice they need the help of a professional landscaping company urgently. If your home is one of those homes, you are probably wondering how to find and choose the best landscaping company. You can't help but think how much of a difference a professional landscaping company will do for the outdoor area of your house. There are many factors that may hold you back from taking care of your own yard, including lack of time, energy, or simply skills and equipment. However, no matter the reason, there is no place for worries, because a professional landscaping company will definitely help you on this quest of a better-looking and more convenient home. However, the question here is how to find this reliable and experienced landscaping company you are in need of? Before you decide on hiring a landscaping company, you need to go through a thorough process of research in order to make sure you are making the best choice. At the end of the day, the last thing you want to do is hiring the first landscaping company and having them blotch your yard. Therefore, today we provide you with some top ideas and tips on how to find and choose the best landscaping company.
Choosing a Landscaping Company: Decide How Much Landscaping You Need
First things first, before you rush to the landscaping company's office, take your time to first consider how much work you need to be done. Do you need to start from scratch, do you need a few detailed jobs around the garden, do you need a re-do? In case you want to start from scratch, make sure to look for a full-service landscaping company that can provide your project with the right equipment and tools, experience and knowledge, skills and time. What a full-service landscaping company can do for you is working on the overall design of the yard, helping you choose on the right type of greenery and plants, what will look really good as part of the outdoor area of your house, etc.
On the other hand, if you don't need a landscaping company to totally re-do your yard and instead you need someone to clean up the area and provide a bit of maintenance, you don't really need the help of a full-service landscaping company and instead, you can simply hire someone to deliver a maintenance lawn care service. Before you start researching for a landscaping company into more details, make sure you consider what you need first.
Landscaping Company: Insurance and Bonding
Of course, the next step of choosing a landscaping company is checking the insurance and bonding held by the potential companies you may hire. Insurance is still very important when it comes to a landscaping company, although they won't do any work inside the house. At the end of the day, if your yard falls in the hands of inexperienced landscaper or a service is poorly performed, you will definitely want to take advantage of the insurance the landscaping company is providing. Therefore, for every reputable and professional landscaping company is important to ensure the right type of insurance and to be thoroughly bonded to safeguard against possible incidents and damages, both to your home and to every employee of the landscaping company.
Landscaping Company: Experience
It will be a major red flag if you research a given landscaping company online and you find no information. A reputable and reliable company is this field will focus on their good performance anywhere, their online presence included. In addition, most of the good companies have a lot of online reviews and testimonials to help their good reputation. When you are choosing a landscaping company, you are looking for experience and longevity of the establishment of the company first, as these are two good signs. So make sure to do thorough research and check is a prospective landscaping company has been in the industry for a long time or not.
Landscaping Company: Specialties
If you are looking for just a bit of yard maintenance and cleaning, you are probably not in need of a landscaping company that specializes in particular aspect of landscaping. However, if you are in need of a more specific job, for example, dealing with more specific and exotic species of plants, you definitely need the help and advice of a more experienced landscaping company in the specific field. Such professionals will help you determine where the specific plants need to be planted in order to feel good, what maintenance should be ensured and how often, and a bunch of little but important details. Not all landscaping companies are particularly good or offer specific services.
Landscaping company: Ask for a Sketch
A landscaping company can talk a lot about how your yard will look after they deliver the service, how much you will enjoy it, how much straight out of a fairytale the area will look. However, their words mean nothing if the landscaping company cannot prove them in reality. This pretty much means that a reliable and professional landscaping company will be able to provide you with a sketch of the exact way your yard will look after their service. Of course, a landscaping company should pay close attention to everything you need and require and try to represent you a project sketch that meets your requirements as much as possible, according with the professional advice on what will work best for your project.
So choosing a landscaping company, always ask to see a sketch of their ideas first and then you can continue with what you would like. Keep in mind that this is often offered as a complementary or free service by a landscaping company and you should not be charged for it. So when looking for a landscaping company, make sure to hire one that offers this service. In the end, if you end up using the design of the landscaping company, the landscaping company will probably charge you a fee for that. However, there is nothing wrong of looking at what the specialist landscaping company can offer and getting some ideas and inspiration.
Choosing a landscaping company: Decide how much landscaping you need
Landscaping company: Insurance and bonding
Landscaping company: Experiences
Landscaping company: Specialties
Landscaping company: Ask for a sketch