Recommended Landscaping Companies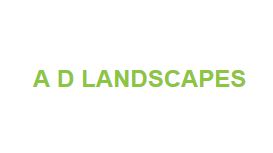 This was a new build in Exeter. We where asked to come up with a new garden design with low maintenance, we used vertical sleepers for the garden beds, artificial grass was used for no maintenance and

we used Indian sandstone paving with block paving edging.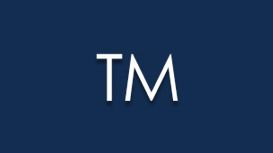 With over 20 years experience in the tarmacing and landscaping industry, Tony Miskelly has ran a successful business for the last 12 years. TM Contracts carries out a bespoke service for your driveway

and gardens and will also work with you on any design ideas that you may have. Tony and his team take extreme pride and care in their craftsmanship, they provide a reliable and professional service and work conscientiously to make sure that the finished job is completed to the highest standard.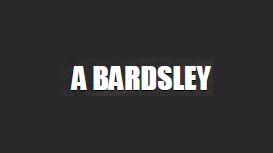 abardsleygardenmaintenance.co.uk
We offer a friendly professional Garden service to the people of Greater Manchester. Our fully Qualified Garden Maintenance and landscaping services deliver quality results, on time, and within your

budget. My regular clients In Manchester and Cheshire include people that are too busy to keep on top of there garden and elderly people (who we have special rates for) who find gardening difficult.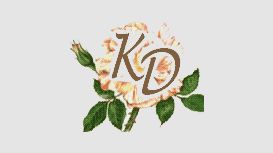 landscaping4cambridge.co.uk
Here at K D Landscape and gardening Services we cover most aspects of landscaping services in Cambridge and across Cambridgeshire. Specialists in Garden Fencing Services, Grass Cutting and Services

and Garden Maintenance in and around Cambridge. We are fully insured with public liability insurance.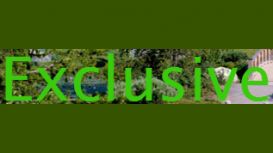 Landscaping, garden design, small private or large-scale public projects, an intimate little garden or a landmark outdoor facility: however large or small your project, let us take care of your plans

and aspirations. To develop a tailor-made solution, we blend our creative flair with expert planning and attention to detail through every phase of the landscaping process. When we combine all these factors, you're bound to enjoy the harmonious results!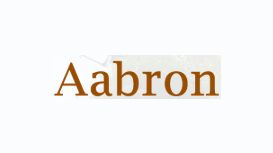 At Aabron Landscaping, we have more than 20 years of experience providing hard landscaping and garden design services to domestic customers. We can erect fencing, construct driveways, re-turf lawns

and install water features, all for a modest fee. We pride ourselves on the level of our workmanship and provide a prompt and reliable service.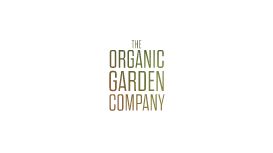 theorganicgardencompany.com
We focus on getting the balance right between having a healthy ecosystem in your garden and the practicalities of maintaining a beautiful garden all year round. If you want to get the most from your

garden without costing the earth, we are the natural choice. We will create a beautiful outdoor space, designed specifically to fit your home and your lifestyle. We are professionally qualified and extremely hardworking. We love what we do and that comes through in our work.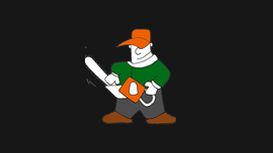 francesforestryandlandscaping.co.uk
Based in the North West of England, we are a previous Britain in Bloom award winner. An experienced and reliable family run business specialising in forestry, landscaping, tree care, fencing and

garden maintenance. We provide a professional service for all clients from smaller domestic projects to large corporate contracts and Local Authorities.
landsmartlandscapes.co.uk
We intend to achieve steady reliable growth in a manner that does not lose the personal touch that we bring to our projects as a small business. We want to build good working relationships with our

clients that show we are approachable, open minded and informative. We aim to provide a professional service that offers great value for money without compromising high standards of work.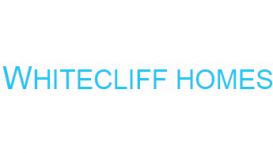 Whitecliff Homes and Gardens is a reputable, well established family business owned by Andy & Michele Beesley. We believe in giving you a high level of service, driven by our commitment to fulfill

your requirements in a professional and timely manner. Andy Beesley is a working director and is always on site. He has over 30 years of experiance in all matters relating to property;if he can not help you he will know a person who can.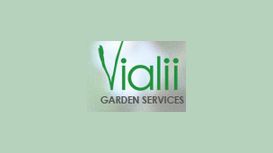 vialiigardenservices.co.uk
Whether you are a busy professional, elderly or disabled or simply require some assistance in your garden, we can help by maintaining your garden or undertaking one-off projects. We offer a wide range

of gardening services from grass cutting, pruning and planting to hedge trimming, lawn treatments and garden clearances. For more information please visit the maintenance pages which explain the services on offer in more detail.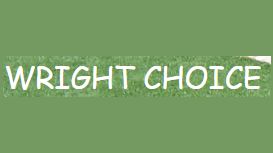 wrightchoicegardening.co.uk
If you want a gardener in Watford, a landscaper in Harrow or even Landscape design in St Albans we can really help you. Wright Choice is a certified, professional landscaping company that has been

serving the area for nearly ten years. We work on both Residential & Commercial properties. We offer a wealth of experience and expertise. We have pride in the manner in which we conduct ourselves from the first time you make contact with us right up until we have left site.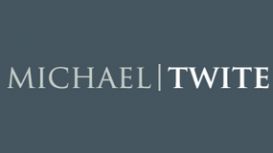 michaeltwitelandscapes.co.uk
Michael Twite Landscapes takes pride in producing exceptional gardens, ranging from exquisite urban courtyards to large country estates. Each garden is sensitively designed and carefully built to

fulfil the client's needs and dreams. All aspects of the work can be undertaken by the company.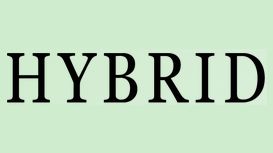 Hybrid Landscapes was established over 12 ago and is a family run business with over 15 years of experience in the landscaping industry, operating out of Romford, Essex. We are an expert landscaping

company who offer a personal service to all our customers, guaranteeing all the work we do. Hybrid Landscapes offer a wide array of services from Complete Design to decking - We are a multi skilled company with a great reputation in our local area.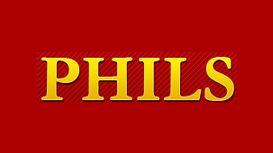 After 20 years experience in the tool & equipment hire industry we have used our extensive knowledge to develop landscaping and garden design services. Our services include driveways, pathways and

patios using pattern imprinted concrete. We employ only experienced designers, gardeners and landscaping staff. We also hire and sell a wide range of high quality garden and groundcare equipment. We offer a friendly and efficient service and pride ourselves on high levels of customer satisfaction.
---
There are homes that look great from far away, however, once you come close to them you can notice they need the help of a professional landscaping company urgently. If your home is one of those homes, you are probably wondering how to find and choose the best landscaping company. You can't help but think how much of a difference a professional landscaping company will do for the outdoor area of your house. There are many factors that may hold you back from taking care of your own yard, including lack of time, energy, or simply skills and equipment. However, no matter the reason, there is no place for worries, because a professional landscaping company will definitely help you on this quest of a better-looking and more convenient home. However, the question here is how to find this reliable and experienced landscaping company you are in need of? Before you decide on hiring a landscaping company, you need to go through a thorough process of research in order to make sure you are making the best choice. At the end of the day, the last thing you want to do is hiring the first landscaping company and having them blotch your yard. Therefore, today we provide you with some top ideas and tips on how to find and choose the best landscaping company.
Choosing a Landscaping Company: Decide How Much Landscaping You Need
First things first, before you rush to the landscaping company's office, take your time to first consider how much work you need to be done. Do you need to start from scratch, do you need a few detailed jobs around the garden, do you need a re-do? In case you want to start from scratch, make sure to look for a full-service landscaping company that can provide your project with the right equipment and tools, experience and knowledge, skills and time. What a full-service landscaping company can do for you is working on the overall design of the yard, helping you choose on the right type of greenery and plants, what will look really good as part of the outdoor area of your house, etc.
On the other hand, if you don't need a landscaping company to totally re-do your yard and instead you need someone to clean up the area and provide a bit of maintenance, you don't really need the help of a full-service landscaping company and instead, you can simply hire someone to deliver a maintenance lawn care service. Before you start researching for a landscaping company into more details, make sure you consider what you need first.
Landscaping Company: Insurance and Bonding
Of course, the next step of choosing a landscaping company is checking the insurance and bonding held by the potential companies you may hire. Insurance is still very important when it comes to a landscaping company, although they won't do any work inside the house. At the end of the day, if your yard falls in the hands of inexperienced landscaper or a service is poorly performed, you will definitely want to take advantage of the insurance the landscaping company is providing. Therefore, for every reputable and professional landscaping company is important to ensure the right type of insurance and to be thoroughly bonded to safeguard against possible incidents and damages, both to your home and to every employee of the landscaping company.
Landscaping Company: Experience
It will be a major red flag if you research a given landscaping company online and you find no information. A reputable and reliable company is this field will focus on their good performance anywhere, their online presence included. In addition, most of the good companies have a lot of online reviews and testimonials to help their good reputation. When you are choosing a landscaping company, you are looking for experience and longevity of the establishment of the company first, as these are two good signs. So make sure to do thorough research and check is a prospective landscaping company has been in the industry for a long time or not.
Landscaping Company: Specialties
If you are looking for just a bit of yard maintenance and cleaning, you are probably not in need of a landscaping company that specializes in particular aspect of landscaping. However, if you are in need of a more specific job, for example, dealing with more specific and exotic species of plants, you definitely need the help and advice of a more experienced landscaping company in the specific field. Such professionals will help you determine where the specific plants need to be planted in order to feel good, what maintenance should be ensured and how often, and a bunch of little but important details. Not all landscaping companies are particularly good or offer specific services.
Landscaping company: Ask for a Sketch
A landscaping company can talk a lot about how your yard will look after they deliver the service, how much you will enjoy it, how much straight out of a fairytale the area will look. However, their words mean nothing if the landscaping company cannot prove them in reality. This pretty much means that a reliable and professional landscaping company will be able to provide you with a sketch of the exact way your yard will look after their service. Of course, a landscaping company should pay close attention to everything you need and require and try to represent you a project sketch that meets your requirements as much as possible, according with the professional advice on what will work best for your project.
So choosing a landscaping company, always ask to see a sketch of their ideas first and then you can continue with what you would like. Keep in mind that this is often offered as a complementary or free service by a landscaping company and you should not be charged for it. So when looking for a landscaping company, make sure to hire one that offers this service. In the end, if you end up using the design of the landscaping company, the landscaping company will probably charge you a fee for that. However, there is nothing wrong of looking at what the specialist landscaping company can offer and getting some ideas and inspiration.
Choosing a landscaping company: Decide how much landscaping you need
Landscaping company: Insurance and bonding
Landscaping company: Experiences
Landscaping company: Specialties
Landscaping company: Ask for a sketch