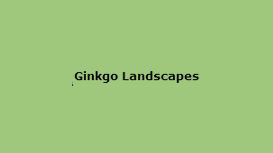 Ginkgo Landscapes staff have a combined total of 80 years experience within the landscape industry. Established for over eight years. We have seen our client base grow exponentially within the housing and construction industry. With many trade accreditations under our belt, our clients have the peace of mind that our work is always to the highest standard.
---
Reviews and Ratings
Ginkgo attended my garden and said they would return to flatten it as it was bumpy and add some more topsoil in bare areas.

An independent Redrow survey was carried out to find that there were areas In the garden than would benefit from having the required 100mm topsoil.

The garden is constantly flooded and its damaging everything in the garage on the sides.

Genko also put the topsoil above the garage DCP.

All in all the garden landscaping by them is pretty poor and not worth the extra money to have turf in the garden as its now ruined.