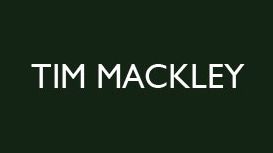 Tim Mackley Garden Design is a Dulwich based business offering a garden, landscape and planting design service in London and the south east. Whether you prefer a contemporary or classic style of garden, Tim Mackley works closely with you to produce original, practical solutions designed to meet your needs, tastes and budget.
Tim Mackley offers a full range of design services including consultations, garden surveys and appraisals, design and planting plans, construction drawings, landscape specifications, contractor liaison, project monitoring, plant supply, planting, maintenance advice and after care. Tim only works with a few reputable landscape contractors to ensure gardens are built to a high standard and to the desired specification.
---
Services

Tim Mackley provides a professional design service to deliver a garden that meets your needs, tastes and budget. This is achieved through a collaborative step by step process, working closely with you to produce creative design solutions. The typical design process is as follows:
Initial Consultation:
An initial meeting with you to view the existing garden and gain a good understanding of your needs and desires for the garden. Tim Mackley will also present his portfolio and explain his services. Following this discussion, a written brief with details of the design fees will be sent to you. Once accepted by you, work on the design will commence.
Site Survey & Analysis:
In order to create the design, a comprehensive survey of the existing garden is carried out, to record measurements, levels, features, boundaries, access, good and bad views, plants, trees, aspect, soil analysis. From this information, a scale survey plan is produced, from which the design is worked on.
Concept Plan:
You will be presented with a scale concept plan showing the proposed layout including features, materials, trees and style of planting. This may be supplemented with visuals and material samples to help you visualise the garden. The concept plan is open to discussion and any changes can be agreed at this stage.
Master Plan / Presentation Plan:
After incorporating any agreed changes, the final scale master plan is produced, outlining all the main elements of the design, with an information panel detailing specific materials and features.
And more!
Reviews and Ratings
We do not have any reviews about Tim Mackley Garden Design available right now.