Recommended Landscaping Companies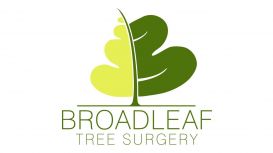 FEATURED

(3)

07429 903594
Broadleaf Tree Surgery are award winning tree surgeons in Kent. Services include tree surgery, crown lifting, crown thinning, deadwood removal, full crown reductions, hedge trimming, non evasive

bracing, stump grinding, tree planting, tree removal and woodland management. Broadleaf Tree Surgery was set up in 2015 with the aim to provide high quality workmanship, the very highest levels of customer service and satisfaction while still being cost effective. Broadleaf Tree Surgery believe in a prompt and reliable service that you can rely on.
Broadleaf are able to carry out a variety of different tasks including full crown reductions, crown thinning, crown lifting, deadwood removal, tree removal, woodland management, hedge trimming, stump grinding, tree planting, and nonevasive bracing.
So pleased with the work Aaron and his team have done! From the start, Aaron communicated promptly (unlike other tree surgeons I've dealt with) which got my approval but his swift quotation, professional and friendly service, knowledge of his subject and having heavy-duty tools to get the job done quickly would make me heartily recommend Broadleaf. After having stumps ground out I prepared to rake bits of the tree out of my lawn for weeks to come but it was all cleared up and looked tidier than when they arrived! They are the third tree surgeon I have used this year and by far the best. Many thanks.
Thanks, Broadleaf TS, great job with removing tree + rejuvenating hedges, etc. Very professional, left the place spotless. Would recommend you all day and will be back for further work when needed. Thanks again.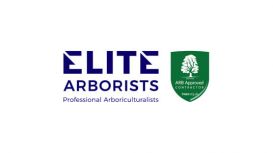 premium

(2)

0345 017 0732
Quality Tree Surgeons Across Kent & Essex. Removal and Maintenance Service Across Kent. Domestic and Commercial. 24 Hours a Day, 7 Days a Week. Elite Arborist's highly skilled specialists provide

services in all aspects of Arboriculture services, Tree management, Consultancy and Vegetation works.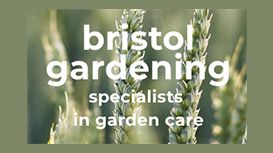 Bristol Gardening takes care of your garden with a unique passion. Our work in maintenance, landscaping, cleaning, trimming, mowing, gutter cleaning and weed control has been developed to convey high

quality results to our clientele. Our greenskeepers are honored to care for your heaven on earth and preserve it to your touch. Ring us for a free, instant quote. Services done within your timing and requirements. Professional work at affordable rates. Servicing Bristol and surrounding areas.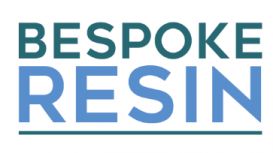 doncaster based resin bound driveways and landscaping business, we cover all aspects of resin bound installations across the whole of Doncaster, Rotherham, Sheffield and Barnsley.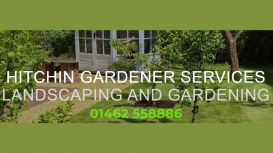 Hitchin Gardener Services provide quality landscaping and gardening for domestic and commercial customers in the Hitchin area of Herts. Call us today!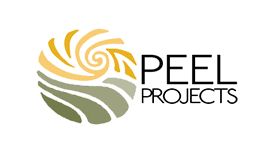 premium

(1)

0845 838 5514
Peel Projects Landscaping offer a range of landscaping services in Bristol. We have over 15 years of residential and commercial Landscape Gardening experience ranging from small courtyard gardens to

large estates. Fencing, sheds, pagodas, garden structures. Turf, turfing, lawn management. Tree surgery, bush & tree pruning. Driveways. Patios. Stonemason, stonemasonry, stonework. Decking, timber decking. All aspects of machine work: levelling, retaining & drainage digger & driver hire.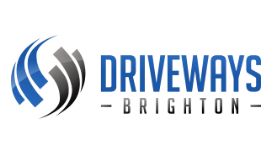 Driveways Brighton are experienced and friendly driveways and hard landscaping experts for all your driveway, patio and decking requirements. Based n the heart of Brighton we service all of Sussex and

Kent.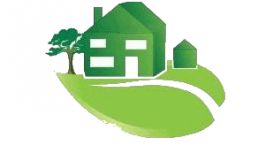 We are a small family run business with a great deal of passion about what we do, We are locally based in Bolton and are within easy access of all the motorway networks to cover the whole of the North

West. Looking after your garden or home is our priority, because of the very high standards we set ourselves we are certain that you will be more than happy with the end results.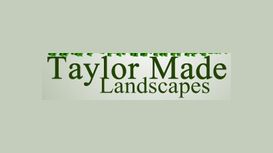 taylormadelandscapes.co.uk
I've always had an interest in gardening and landscaping and enjoy the different aspects and challenges my work regularly creates. My business has gone from strength to strength, and most of my work

comes from "word of mouth" or repeat business from my growing list of satisfied customers.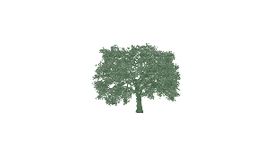 crowcroftbroslandscapegardeners.co.uk
Whether you want a new patio building or a deck building we can help. Our staff are all experienced and work to the highest standards ensuring that when the job is complete you will be completely

satisfied. We mainly work for domestic clients but have a considerable commercial portfolio as well.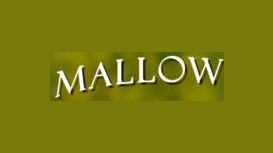 Mallow Gardens Services are a small family run company with 10 years experience that offers the complete garden service from design and landscaping right through to grass cutting and garden

maintenance. We have many clients who use us to look after their gardens from weekly visits to 'one off' requests. We offer a complete service to Inny Vale Ltd for their Inny Vale Holiday Park in Davidstow, Cornwall.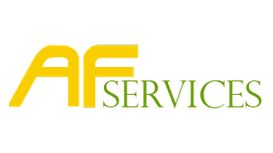 Place your trust in the team at AF Services and we'll create stunning landscapes to bring out the best in your domestic or commercial property. We provide a full range of soft landscaping, hard

landscaping, garden maintenance and fencing services on a one-off, contract or seasonal basis. We have friendly, hardworking and courteous team of landscapers who enjoy excellent support from related service providers in the Brighton and West Sussex areas. Quality workmanship is important to us.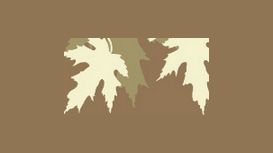 It is run by Julian Shave who has a National Diploma in Horticulture from Kingston Maurward College in Dorchester. Julian has worked extensively as both a Gardener and then in the Nursery Business

where he managed a local outlet before becoming self-employed in 2006. Julian and his team of experienced landscapers all have specialised areas of expertise to suit the needs of all our customers.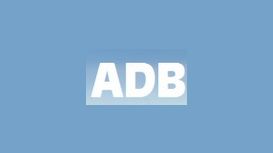 Following a number of enjoyable years working within the horticultural industry in both the UK and Australia, I decided to set up a gardening business of my own. Established in Biddulph,

Staffordshire, ADB Garden Care has grown through word of mouth and recommendations. We now have an established customer base in the North Staffordshire and South Cheshire area.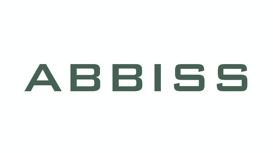 With a combined experience of 25 years in the gardening industry, we have had the pleasure of working on and producing some outstanding outdoor spaces of varying size and style. We have built a solid

reputation for working efficiently and effectively within specified timeframes and budgets, producing gardens of unrivalled quality.
---
There are homes that look great from far away, however, once you come close to them you can notice they need the help of a professional landscaping company urgently. If your home is one of those homes, you are probably wondering how to find and choose the best landscaping company. You can't help but think how much of a difference a professional landscaping company will do for the outdoor area of your house. There are many factors that may hold you back from taking care of your own yard, including lack of time, energy, or simply skills and equipment. However, no matter the reason, there is no place for worries, because a professional landscaping company will definitely help you on this quest of a better-looking and more convenient home. However, the question here is how to find this reliable and experienced landscaping company you are in need of? Before you decide on hiring a landscaping company, you need to go through a thorough process of research in order to make sure you are making the best choice. At the end of the day, the last thing you want to do is hiring the first landscaping company and having them blotch your yard. Therefore, today we provide you with some top ideas and tips on how to find and choose the best landscaping company.
Choosing a Landscaping Company: Decide How Much Landscaping You Need
First things first, before you rush to the landscaping company's office, take your time to first consider how much work you need to be done. Do you need to start from scratch, do you need a few detailed jobs around the garden, do you need a re-do? In case you want to start from scratch, make sure to look for a full-service landscaping company that can provide your project with the right equipment and tools, experience and knowledge, skills and time. What a full-service landscaping company can do for you is working on the overall design of the yard, helping you choose on the right type of greenery and plants, what will look really good as part of the outdoor area of your house, etc.
On the other hand, if you don't need a landscaping company to totally re-do your yard and instead you need someone to clean up the area and provide a bit of maintenance, you don't really need the help of a full-service landscaping company and instead, you can simply hire someone to deliver a maintenance lawn care service. Before you start researching for a landscaping company into more details, make sure you consider what you need first.
Landscaping Company: Insurance and Bonding
Of course, the next step of choosing a landscaping company is checking the insurance and bonding held by the potential companies you may hire. Insurance is still very important when it comes to a landscaping company, although they won't do any work inside the house. At the end of the day, if your yard falls in the hands of inexperienced landscaper or a service is poorly performed, you will definitely want to take advantage of the insurance the landscaping company is providing. Therefore, for every reputable and professional landscaping company is important to ensure the right type of insurance and to be thoroughly bonded to safeguard against possible incidents and damages, both to your home and to every employee of the landscaping company.
Landscaping Company: Experience
It will be a major red flag if you research a given landscaping company online and you find no information. A reputable and reliable company is this field will focus on their good performance anywhere, their online presence included. In addition, most of the good companies have a lot of online reviews and testimonials to help their good reputation. When you are choosing a landscaping company, you are looking for experience and longevity of the establishment of the company first, as these are two good signs. So make sure to do thorough research and check is a prospective landscaping company has been in the industry for a long time or not.
Landscaping Company: Specialties
If you are looking for just a bit of yard maintenance and cleaning, you are probably not in need of a landscaping company that specializes in particular aspect of landscaping. However, if you are in need of a more specific job, for example, dealing with more specific and exotic species of plants, you definitely need the help and advice of a more experienced landscaping company in the specific field. Such professionals will help you determine where the specific plants need to be planted in order to feel good, what maintenance should be ensured and how often, and a bunch of little but important details. Not all landscaping companies are particularly good or offer specific services.
Landscaping company: Ask for a Sketch
A landscaping company can talk a lot about how your yard will look after they deliver the service, how much you will enjoy it, how much straight out of a fairytale the area will look. However, their words mean nothing if the landscaping company cannot prove them in reality. This pretty much means that a reliable and professional landscaping company will be able to provide you with a sketch of the exact way your yard will look after their service. Of course, a landscaping company should pay close attention to everything you need and require and try to represent you a project sketch that meets your requirements as much as possible, according with the professional advice on what will work best for your project.
So choosing a landscaping company, always ask to see a sketch of their ideas first and then you can continue with what you would like. Keep in mind that this is often offered as a complementary or free service by a landscaping company and you should not be charged for it. So when looking for a landscaping company, make sure to hire one that offers this service. In the end, if you end up using the design of the landscaping company, the landscaping company will probably charge you a fee for that. However, there is nothing wrong of looking at what the specialist landscaping company can offer and getting some ideas and inspiration.
Choosing a landscaping company: Decide how much landscaping you need
Landscaping company: Insurance and bonding
Landscaping company: Experiences
Landscaping company: Specialties
Landscaping company: Ask for a sketch