Recommended Landscaping Companies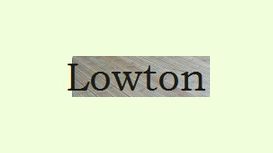 Lowton Landscapes are an experienced company which provides both hard and soft landscaping and tree surgery in Hertfordshire. Lowton Landscapes is a family run business with over 20 years experience

having been trained at Capel Manor and Oaklands College. We have a growing network of clients, working for both private clients, some small companies and management companies providing hard and soft landscaping as well as tree surgery services.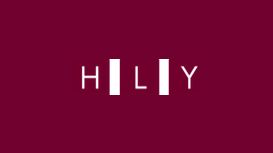 hlylandscapedesigns-derby.co.uk
We provide garden design solutions for small and large gardens, enabling you to maximise the space you have. We can install water features, paving, ornaments and walling to create a unique garden. HLY

Designs is run by Martin Hawley, who has been designing and landscaping gardens in the Midlands and Suffolk for 25 years.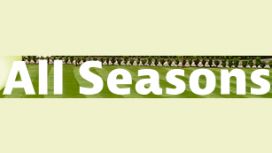 We provide professional garden and grounds maintenance, and landscaping services for corporate clients and individuals, throughout the northwest, Lancashire, Manchester and surrounding areas. We

provide a range of packages for corporate or business clients tailored to your needs. We are experienced in managing sites of any size. From housing estates to industrial estates, hotel and restaurant grounds and large private estates. Contact us now to find out how we can help you.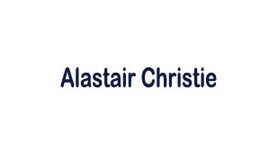 We are a family run business based in Bankfoot, Perth, Scotland offering you a complete garden design and landscaping service from initial consultation through to construction and completion, of any

size of project, covering all areas of Perthshire, Tayside and surrounding areas. Established in 1974, we are one of the longest established businesses of its kind in Perthshire. We are committed to providing a high quality of workmanship, reliability, standard of service and customer care.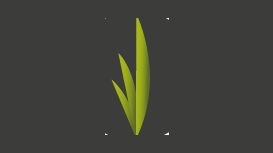 jamesclarkegardendesign.com
James Clarke Garden Design has been accommodating clients with all sizes of gardens, whether residential or commercial, for over 14 years. Owned and operated by James Clarke, we are a small business

that can offer a personal approach to your individual garden needs. We supply garden maintenance, design, and landscaping services, mostly around North London but also across and around Greater London. We would love to provide our expertise to your property.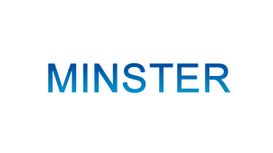 Minster Landscape provides a highly professional, reliable and competitive commercial landscaping and grounds maintenance service to businesses and organizations in the public and private sectors

across the Midlands. Our highly experienced and qualified team offer the full range of services from planning, consultancy and design through to landscape construction, planting and maintenance.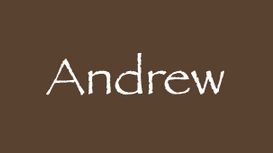 My business ANDREW TABOR LANDSCAPING DESIGN & CONSTRUCTION was established in 1988 and is based near Yeovil, Somerset. As a landscape contractor, I have been designing and constructing gardens and

their features for 23 years: most of my work is in the West Country. Over the years my work has expanded to other areas like Oxford, Buckinghamshire and Hertfordshire. Materials used today in gardens have changed during this time, but the principles of landscaping have basically stayed the same.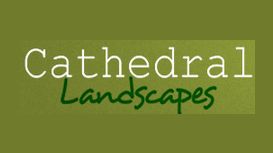 cathedrallandscapes.co.uk
Cathedral Landscapes offers a fully comprehensive garden design and build service. Combining creativity with the experience gained during 30 years in the industry, Derek Donnellon and the team are

passionate about each garden we create. Understanding our client's needs means we can create an outdoor space that reflects their tastes and lifestyle and every project receives the same dedication and attention to detail regardless of size, specification or budget.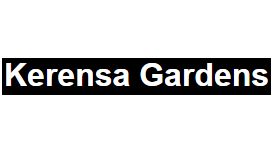 Kerensa Gardens offers a complete bespoke design service, aiming to give you the garden you've always wanted. From concept to design, from design through to landscaping and planting, our service can

be tailored to meet your needs. A design can be created for you to install yourself, or for clients with a clear design already, we can implement that scheme.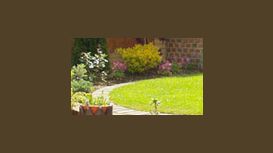 Established 28 years, Amenity Trees and Landscapes is a family run business that provides the complete landscaping service from design through to construction. We work mainly in the domestic sector

with contracts ranging from small planting works through to large landscaping projects. Our staff are fully trained and competent in all aspects of landscaping work and will afford you every consideration whilst carrying out your project.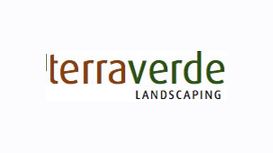 Terraverde is an experienced landscaping and fencing business based in Gloucestershire, offering a full range of related services. We specialise in all aspects of exterior landscaping including garden

reconstruction, paving, stone walling, decking, turf laying, fencing, and topiary.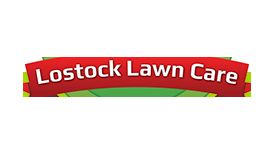 Our highly qualified staff provide Garden and Landscape services throughout Bolton BL6, Manchester M and Wigan WN. We offer specialist lawn treatment programs and garden maintenance. As former

greenkeepers we hold the highest qualifications available, we also hold PA1,2 and 6 spraying licences allowing us to legally use pesticides such as herbicides, weed killers, moss killers, algae killers and fertilisers.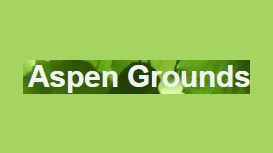 landscapers-oxfordshire.co.uk
Aspen Grounds and Landscapes was founded in 2004 by Tony Blackwell having gained experience over many years working for a number of large Commercial Organisations. This experience encompassed working

on all kinds of hard and soft landscaping projects, grounds maintenance, also tree and hedgeworks. The company acquires a large number portion of repeat business in and around the Wantage area due to our professional approach, quality of work and tidiness.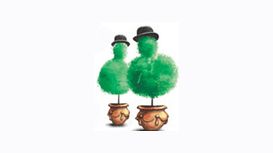 A beautifully designed garden is literally 'the room outside'; a place where you can relax and enjoy the changing seasons and a place that reflects your own personality. From Concept to Construction,

we will manage the whole project for you. When choosing a garden designer it's important to ensure that you're talking to someone who understands your wants and needs and someone who will provide you with a beautiful garden, designed and drawn in full consultation with you. stratford-upon-avon-landscaping.co.uk
Atlas Landscaping provides landscaping and gardening services in and around the Stratford-upon-Avon area. We are a small team of professionals passionate about the gardens we design, develop and

build. We create gardens for all budgets and sizes of property, from courtyards and townhouses to large country gardens and commercial properties. Whether it's a full-blown design, build and planting or a simple hard landscaping project like adding a water feature, fence or paving to your existing garden.
---
There are homes that look great from far away, however, once you come close to them you can notice they need the help of a professional landscaping company urgently. If your home is one of those homes, you are probably wondering how to find and choose the best landscaping company. You can't help but think how much of a difference a professional landscaping company will do for the outdoor area of your house. There are many factors that may hold you back from taking care of your own yard, including lack of time, energy, or simply skills and equipment. However, no matter the reason, there is no place for worries, because a professional landscaping company will definitely help you on this quest of a better-looking and more convenient home. However, the question here is how to find this reliable and experienced landscaping company you are in need of? Before you decide on hiring a landscaping company, you need to go through a thorough process of research in order to make sure you are making the best choice. At the end of the day, the last thing you want to do is hiring the first landscaping company and having them blotch your yard. Therefore, today we provide you with some top ideas and tips on how to find and choose the best landscaping company.
Choosing a Landscaping Company: Decide How Much Landscaping You Need
First things first, before you rush to the landscaping company's office, take your time to first consider how much work you need to be done. Do you need to start from scratch, do you need a few detailed jobs around the garden, do you need a re-do? In case you want to start from scratch, make sure to look for a full-service landscaping company that can provide your project with the right equipment and tools, experience and knowledge, skills and time. What a full-service landscaping company can do for you is working on the overall design of the yard, helping you choose on the right type of greenery and plants, what will look really good as part of the outdoor area of your house, etc.
On the other hand, if you don't need a landscaping company to totally re-do your yard and instead you need someone to clean up the area and provide a bit of maintenance, you don't really need the help of a full-service landscaping company and instead, you can simply hire someone to deliver a maintenance lawn care service. Before you start researching for a landscaping company into more details, make sure you consider what you need first.
Landscaping Company: Insurance and Bonding
Of course, the next step of choosing a landscaping company is checking the insurance and bonding held by the potential companies you may hire. Insurance is still very important when it comes to a landscaping company, although they won't do any work inside the house. At the end of the day, if your yard falls in the hands of inexperienced landscaper or a service is poorly performed, you will definitely want to take advantage of the insurance the landscaping company is providing. Therefore, for every reputable and professional landscaping company is important to ensure the right type of insurance and to be thoroughly bonded to safeguard against possible incidents and damages, both to your home and to every employee of the landscaping company.
Landscaping Company: Experience
It will be a major red flag if you research a given landscaping company online and you find no information. A reputable and reliable company is this field will focus on their good performance anywhere, their online presence included. In addition, most of the good companies have a lot of online reviews and testimonials to help their good reputation. When you are choosing a landscaping company, you are looking for experience and longevity of the establishment of the company first, as these are two good signs. So make sure to do thorough research and check is a prospective landscaping company has been in the industry for a long time or not.
Landscaping Company: Specialties
If you are looking for just a bit of yard maintenance and cleaning, you are probably not in need of a landscaping company that specializes in particular aspect of landscaping. However, if you are in need of a more specific job, for example, dealing with more specific and exotic species of plants, you definitely need the help and advice of a more experienced landscaping company in the specific field. Such professionals will help you determine where the specific plants need to be planted in order to feel good, what maintenance should be ensured and how often, and a bunch of little but important details. Not all landscaping companies are particularly good or offer specific services.
Landscaping company: Ask for a Sketch
A landscaping company can talk a lot about how your yard will look after they deliver the service, how much you will enjoy it, how much straight out of a fairytale the area will look. However, their words mean nothing if the landscaping company cannot prove them in reality. This pretty much means that a reliable and professional landscaping company will be able to provide you with a sketch of the exact way your yard will look after their service. Of course, a landscaping company should pay close attention to everything you need and require and try to represent you a project sketch that meets your requirements as much as possible, according with the professional advice on what will work best for your project.
So choosing a landscaping company, always ask to see a sketch of their ideas first and then you can continue with what you would like. Keep in mind that this is often offered as a complementary or free service by a landscaping company and you should not be charged for it. So when looking for a landscaping company, make sure to hire one that offers this service. In the end, if you end up using the design of the landscaping company, the landscaping company will probably charge you a fee for that. However, there is nothing wrong of looking at what the specialist landscaping company can offer and getting some ideas and inspiration.
Choosing a landscaping company: Decide how much landscaping you need
Landscaping company: Insurance and bonding
Landscaping company: Experiences
Landscaping company: Specialties
Landscaping company: Ask for a sketch