Recommended Landscaping Companies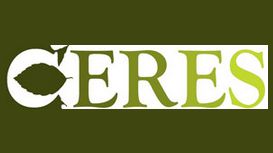 Ceres Landscapes is a professional landscaping company that offers the complete range of garden services. Established in 2011 by Duncan Zacks and Hamish Meaney, Ceres Landscapes delivers the highest

standard of gardening and landscaping services to both domestic and commercial clients.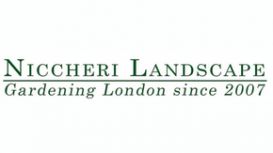 We helped to landscape country houses and city gardens in Italy and now more than 100 gardens in London. We pride ourselves on the high level of service, professionalism and expertise we offer. We

have high standards of craftsmanship and always use good quality materials, plants and tools. Our services include: Design, Landscape, Maintenance, Lightning, all of which can be seen in the work we produce.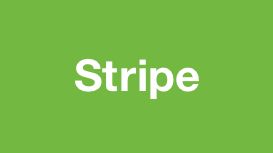 Stripe Gardens provide professional garden landscaping & garden maintenance services for private and commercial clients in Farnham, Haslemere & the surrounding areas. Our gardeners bring with them the

knowledge, experience & professional equipment to ensure your garden looks fantastic through every season.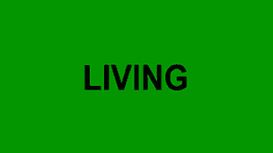 Living Landscapes are an experienced team of professional landscape designers based in Folkestone, Kent, South East England. We are Marshalls Register approved Landscape Contractors and Driveway/Patio

installers and also expert installers for Jacksons Fencing and as such offer complete peace of mind and guarateed workmanship.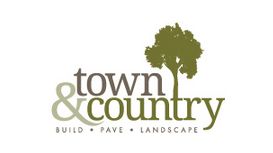 townandcountrystaffs.co.uk
Proprietor Richard Broadley works hand on with his team of skilled staff liaising closely with the client to ensure attention to the smallest details are skillfully carried out. With over 20 years of

experience in landscape building, paving and design it is little wonder we are a firm favourite with major Building and construction Companies, Bespoke mansion builders, Local Authorities and Architects as well as our private clients nationwide.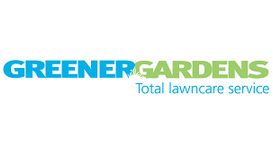 The team at Greener Gardens are delighted to provide a Free lawn care consultation; we promise customers the highest level of service and expert advice on choosing the right lawn maintenance programme

to suit your lawn. This is backed up by on-going professional advice, to ensure that you lawn is green and weed free during the changing seasons.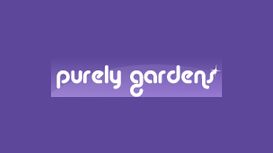 Having spent many years working and travelling overseas, it didnt really seem a natural progression to swop the good life for a green one and I sort of stumbled into gardening quite by chance. I used

to think a Red Hot Poker was a cocktail and Brachyglottis Sunshine was some sort of tropical disease. However, what started out as the odd bit of hoeing and mowing unearthed a passion for plants, flowers, design and all things green and growing that I didnt know was in me.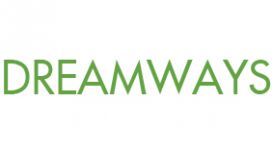 dreamwayslandscapes.co.uk
Do you need a gardener specialising in garden makeovers? Dreamways Landscaping & Fencing provides high quality landscape gardening that is available across Stoke-on-Trent and the surrounding areas. We

are highly skilled in all aspects of hard and soft landscaping, with all work completed to the highest of standards.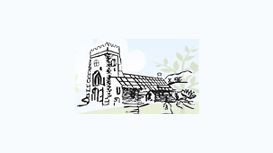 Based in the heart of the Three Peaks, we provide a wide range of services throughout the North Yorkshire area, including landscape design and creation, groundcare, horticulture, salting and bin

cleaning. Local business Horton Landscaping has been awarded accreditation from safecontractor for its commitment to achieving excellence in health and safety.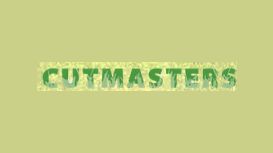 At Cutmasters, we have over 20 years of experience in landscape gardening and garden maintenance throughout the Stirling area and Central Scotland. We offer a full range of garden maintenance and

grass cutting services including public and private grass cutting, corporate and public grounds maintenance, turfing, weeding, seeding, hedge cutting, path and car park sweeping and fencing, among others.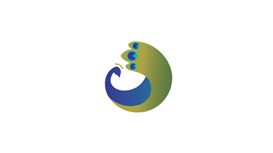 We have a proven record of accomplishment and are a reputable company in the Bedford. We ensure that all projects are done with utmost professionalism using quality materials while offering clients

the support and accessibility. For us, honesty is the only policy and we strive to complete all projects with integrity, not just with our clients, but also our suppliers and contractors. We commit ourselves to complete all projects within the timeline set with our clients.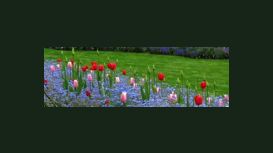 Our expert team of dedicated landscape gardeners and garden designers are here to offer you a fast, friendly and cost effective solution to all your landscaping and garden design needs in Swindon. My

team of landscape gardeners have worked on many beautiful gardens throughout Swindon and the surrounding areas over the past 30 years. We have a huge amount of experience designing eye catching and breath taking gardens for the people of Swindon.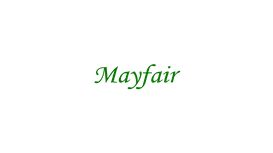 The right combination of healthy plants and well chosen architectural features will make your property setting for your own personal lifestyle. We ask how you want to use your property and about the

needs of any other family members, then help you set both your short-term and long-term goals. From the smallest to the largest projects, Mayfair Landscape is committed to the basics of design and construction: combining form with function, beauty with quality.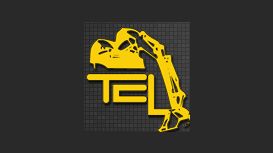 threecountieslandscapes.com
Our gallery pages contains a selection of images of the projects we have carried out covering tarmac, asphalt and block paving projects in and around the Worcester and surrounding areas. If you are

considering a surfacing project including tarmac, asphalt or block paving or perhaps a drainage or sewage project including a septic tank or rainwater harvesting system installation in the Worcester.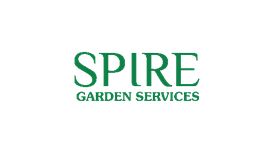 aspiregardenservices.co.uk
Aspire Garden Services are an independent and professional Garden Landscaping business who also specialise in Tree Surgey. We are a local based company in the Shirley, Solihull area of the West

Midlands. We guarantee to provide a reliable gardening and grounds manintenance service to the highest standards and at a competitive rate. Our services include Grounds Maintenance, Tree Surgery, Stump Grinding, Hard Landscaping and Fencing.
---
There are homes that look great from far away, however, once you come close to them you can notice they need the help of a professional landscaping company urgently. If your home is one of those homes, you are probably wondering how to find and choose the best landscaping company. You can't help but think how much of a difference a professional landscaping company will do for the outdoor area of your house. There are many factors that may hold you back from taking care of your own yard, including lack of time, energy, or simply skills and equipment. However, no matter the reason, there is no place for worries, because a professional landscaping company will definitely help you on this quest of a better-looking and more convenient home. However, the question here is how to find this reliable and experienced landscaping company you are in need of? Before you decide on hiring a landscaping company, you need to go through a thorough process of research in order to make sure you are making the best choice. At the end of the day, the last thing you want to do is hiring the first landscaping company and having them blotch your yard. Therefore, today we provide you with some top ideas and tips on how to find and choose the best landscaping company.
Choosing a Landscaping Company: Decide How Much Landscaping You Need
First things first, before you rush to the landscaping company's office, take your time to first consider how much work you need to be done. Do you need to start from scratch, do you need a few detailed jobs around the garden, do you need a re-do? In case you want to start from scratch, make sure to look for a full-service landscaping company that can provide your project with the right equipment and tools, experience and knowledge, skills and time. What a full-service landscaping company can do for you is working on the overall design of the yard, helping you choose on the right type of greenery and plants, what will look really good as part of the outdoor area of your house, etc.
On the other hand, if you don't need a landscaping company to totally re-do your yard and instead you need someone to clean up the area and provide a bit of maintenance, you don't really need the help of a full-service landscaping company and instead, you can simply hire someone to deliver a maintenance lawn care service. Before you start researching for a landscaping company into more details, make sure you consider what you need first.
Landscaping Company: Insurance and Bonding
Of course, the next step of choosing a landscaping company is checking the insurance and bonding held by the potential companies you may hire. Insurance is still very important when it comes to a landscaping company, although they won't do any work inside the house. At the end of the day, if your yard falls in the hands of inexperienced landscaper or a service is poorly performed, you will definitely want to take advantage of the insurance the landscaping company is providing. Therefore, for every reputable and professional landscaping company is important to ensure the right type of insurance and to be thoroughly bonded to safeguard against possible incidents and damages, both to your home and to every employee of the landscaping company.
Landscaping Company: Experience
It will be a major red flag if you research a given landscaping company online and you find no information. A reputable and reliable company is this field will focus on their good performance anywhere, their online presence included. In addition, most of the good companies have a lot of online reviews and testimonials to help their good reputation. When you are choosing a landscaping company, you are looking for experience and longevity of the establishment of the company first, as these are two good signs. So make sure to do thorough research and check is a prospective landscaping company has been in the industry for a long time or not.
Landscaping Company: Specialties
If you are looking for just a bit of yard maintenance and cleaning, you are probably not in need of a landscaping company that specializes in particular aspect of landscaping. However, if you are in need of a more specific job, for example, dealing with more specific and exotic species of plants, you definitely need the help and advice of a more experienced landscaping company in the specific field. Such professionals will help you determine where the specific plants need to be planted in order to feel good, what maintenance should be ensured and how often, and a bunch of little but important details. Not all landscaping companies are particularly good or offer specific services.
Landscaping company: Ask for a Sketch
A landscaping company can talk a lot about how your yard will look after they deliver the service, how much you will enjoy it, how much straight out of a fairytale the area will look. However, their words mean nothing if the landscaping company cannot prove them in reality. This pretty much means that a reliable and professional landscaping company will be able to provide you with a sketch of the exact way your yard will look after their service. Of course, a landscaping company should pay close attention to everything you need and require and try to represent you a project sketch that meets your requirements as much as possible, according with the professional advice on what will work best for your project.
So choosing a landscaping company, always ask to see a sketch of their ideas first and then you can continue with what you would like. Keep in mind that this is often offered as a complementary or free service by a landscaping company and you should not be charged for it. So when looking for a landscaping company, make sure to hire one that offers this service. In the end, if you end up using the design of the landscaping company, the landscaping company will probably charge you a fee for that. However, there is nothing wrong of looking at what the specialist landscaping company can offer and getting some ideas and inspiration.
Choosing a landscaping company: Decide how much landscaping you need
Landscaping company: Insurance and bonding
Landscaping company: Experiences
Landscaping company: Specialties
Landscaping company: Ask for a sketch