Recommended Landscaping Companies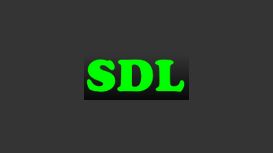 The business is run by Bill Hunt who created it in 1984. Before that Bill owned one of the first organic market gardens in Devon. Originally called South Devon Landscapes, the business has created

hundreds of new gardens over the years. Now SDL mainly specialises in maintaining the gardens and external cleaning of many second home and holiday let properties, as well as providing a top quality, reliable garden service to residents.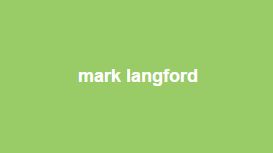 We offer a comprehensive design service for clients looking to create gardens that are not only beautiful but are functional as well. Solving your garden's layout is one of the biggest problems

encountered when considering the development of your garden. We are here to solve these issues for you in a creative and imaginative way as well selecting the appropriate hard landscaping materials and the correct planting style for your garden.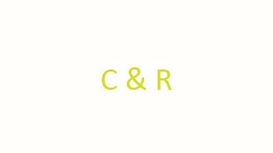 candrlandscapeswatford.co.uk
C&R Landscapes is home to a team of talented landscapers who can bring all of your garden ideas to life, whether it is creating a small patio area or a large scale makeover. We enjoy working with

clients and provide a personalised service that will see all of your needs met. With 18 years of experience we have the skills and the innovative eye for detail to produce stunning landscaped gardens.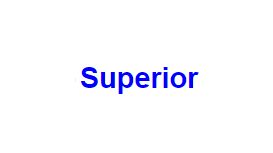 superior-landscaping.co.uk
Superior Landscaping is a Bourne based company with over 18 years experience in Design and Landscaping. We will complete your work in a timely professional manner to the specifications in the quote.

The work we do is completely guaranteed and you can have the extra piece of mind that your project will be handled by professionals throughout.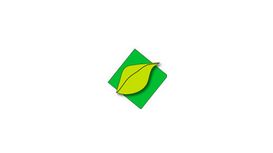 Unique Gardens provide a garden design, landscaping and planting service. Our aim is to provide a gardening experience tailored to fit your needs. Whether you are starting from scratch, tired of your

existing plot, or seeking inspiration we are able to satisfy your requirements. We provide a friendly, enthusiastic and professional service.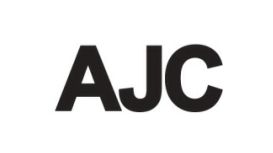 Welcome to AJC Landscapes & Builders in Kidderminster - AJC Landscapes & Builders is a business based in the Wyre Forest area that provides high quality construction and landscaping at very

competitive prices. Any work, large or small, will be completed to the highest possible standard and we provide free no obligation quotes. We have many years experience and have built up extensive references and recommendations.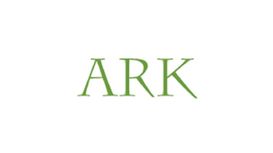 Ark Fencing and Garden Services are a family run, professional landscape gardening team based in Cwmbran, South Wales. We offer high quality landscape design and installation and a regular garden

maintenance service to our customers. We provide a maintenance service to both domestic and commercial clients. We are fully insured and use professional equipment for all jobs undertaken. We are dedicated and passionate in achieving the highest standards to get a great look for your garden.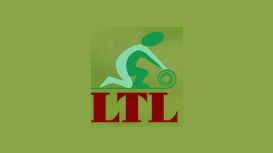 March 2015 and Spring is here at last and its all systems go. We have already seeded 4 plots on a development site at Healing near Grimsby and completed the lawn areas on a new home at Fulstow near

Louth. A return visit to Lincoln Gardens Primary school in Scunthorpe to roll and apply fertiliser to the playing field which we seeded last summer. We are now booking jobs into May with enquiries from Lincoln, Market Rasen and Louth.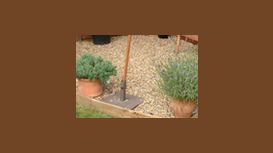 Our team specialises in creative design, identifying and emphasising the key features of any garden size. Understanding what it is that you want for your garden is something that we take pride in, and

whether you're looking for someone to give you a hand in general maintenance, or if you are considering a whole landscape redesign, we'll work with you to ensure that your ideal garden design is fulfilled.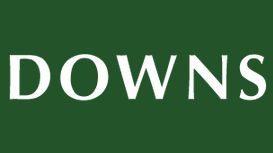 Downs Landscapes and Turf supplies ltd is a professional landscaping company specialising in landscape and turfing services for both commercial and domestic clients in and around the Essex area. With

over 20 years experience we are able to offer top quality services for competitive prices.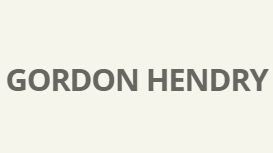 I am very lucky to have spent much of my formative years living in Dunbar, just a few hundred metres from the coastline. My playground was the beach, cliffs and rock pools in, what I now know, is an

area of National Geological Importance. In hindsight this gave me an awareness and feeling for the landscape and ecology around me that has stayed with me throughout my life. Eventually this led to me gaining an Honours Degree in Physical Geography at Aberdeen University.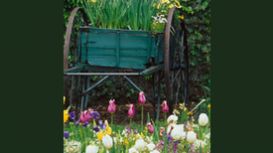 Whether you are planning a complete garden makeover or a small patio we offer a wide range of services. We cover all of North London and Essex - including Edmonton, Southgate, Chingford, Barnet,

Enfield, Loughton, Romford, Waltham Abbey, Waltham Cross and surrounding areas. We offer high quality landscaping and garden maintenance at affordable prices. As professional North London landscapers and Essex landscapers we make sure all our landscaping projects are finished to a high standard.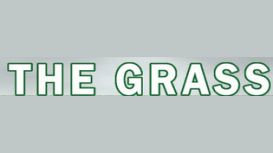 The Grass Company is a Perthshire business specialising in professional lawn care services and hard and soft landscaping. Whatever you need, from grass cutting to full lawn care maintainance; simple

paving to complete landscaping, fencing to ponds, The Grass Company can provide it!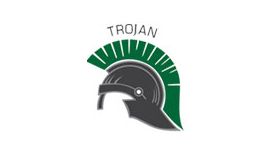 Whether you choose to undertake a full garden project or re-design a part of your garden, with Trojan Landscaping Wiltshire the choices are endless. Trojan Landscaping provide an extensive range of

garden landscaping services within Wiltshire and the surrounding area to suit every taste and budget our services include turf, fencing, decking, patios, artificial grass and so much more.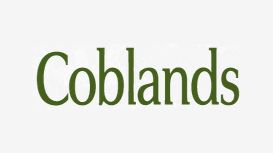 Coblands Landscapes Ltd have a 40 year trading history as a specialist contractor providing landscape construction and grounds maintenance services to commercial and public authority clients in

Southern England. Our long experience and wide range of craft skills are managed to ensure contracts are performed efficiently economically and always to satisfy our clients' objectives.
---
There are homes that look great from far away, however, once you come close to them you can notice they need the help of a professional landscaping company urgently. If your home is one of those homes, you are probably wondering how to find and choose the best landscaping company. You can't help but think how much of a difference a professional landscaping company will do for the outdoor area of your house. There are many factors that may hold you back from taking care of your own yard, including lack of time, energy, or simply skills and equipment. However, no matter the reason, there is no place for worries, because a professional landscaping company will definitely help you on this quest of a better-looking and more convenient home. However, the question here is how to find this reliable and experienced landscaping company you are in need of? Before you decide on hiring a landscaping company, you need to go through a thorough process of research in order to make sure you are making the best choice. At the end of the day, the last thing you want to do is hiring the first landscaping company and having them blotch your yard. Therefore, today we provide you with some top ideas and tips on how to find and choose the best landscaping company.
Choosing a Landscaping Company: Decide How Much Landscaping You Need
First things first, before you rush to the landscaping company's office, take your time to first consider how much work you need to be done. Do you need to start from scratch, do you need a few detailed jobs around the garden, do you need a re-do? In case you want to start from scratch, make sure to look for a full-service landscaping company that can provide your project with the right equipment and tools, experience and knowledge, skills and time. What a full-service landscaping company can do for you is working on the overall design of the yard, helping you choose on the right type of greenery and plants, what will look really good as part of the outdoor area of your house, etc.
On the other hand, if you don't need a landscaping company to totally re-do your yard and instead you need someone to clean up the area and provide a bit of maintenance, you don't really need the help of a full-service landscaping company and instead, you can simply hire someone to deliver a maintenance lawn care service. Before you start researching for a landscaping company into more details, make sure you consider what you need first.
Landscaping Company: Insurance and Bonding
Of course, the next step of choosing a landscaping company is checking the insurance and bonding held by the potential companies you may hire. Insurance is still very important when it comes to a landscaping company, although they won't do any work inside the house. At the end of the day, if your yard falls in the hands of inexperienced landscaper or a service is poorly performed, you will definitely want to take advantage of the insurance the landscaping company is providing. Therefore, for every reputable and professional landscaping company is important to ensure the right type of insurance and to be thoroughly bonded to safeguard against possible incidents and damages, both to your home and to every employee of the landscaping company.
Landscaping Company: Experience
It will be a major red flag if you research a given landscaping company online and you find no information. A reputable and reliable company is this field will focus on their good performance anywhere, their online presence included. In addition, most of the good companies have a lot of online reviews and testimonials to help their good reputation. When you are choosing a landscaping company, you are looking for experience and longevity of the establishment of the company first, as these are two good signs. So make sure to do thorough research and check is a prospective landscaping company has been in the industry for a long time or not.
Landscaping Company: Specialties
If you are looking for just a bit of yard maintenance and cleaning, you are probably not in need of a landscaping company that specializes in particular aspect of landscaping. However, if you are in need of a more specific job, for example, dealing with more specific and exotic species of plants, you definitely need the help and advice of a more experienced landscaping company in the specific field. Such professionals will help you determine where the specific plants need to be planted in order to feel good, what maintenance should be ensured and how often, and a bunch of little but important details. Not all landscaping companies are particularly good or offer specific services.
Landscaping company: Ask for a Sketch
A landscaping company can talk a lot about how your yard will look after they deliver the service, how much you will enjoy it, how much straight out of a fairytale the area will look. However, their words mean nothing if the landscaping company cannot prove them in reality. This pretty much means that a reliable and professional landscaping company will be able to provide you with a sketch of the exact way your yard will look after their service. Of course, a landscaping company should pay close attention to everything you need and require and try to represent you a project sketch that meets your requirements as much as possible, according with the professional advice on what will work best for your project.
So choosing a landscaping company, always ask to see a sketch of their ideas first and then you can continue with what you would like. Keep in mind that this is often offered as a complementary or free service by a landscaping company and you should not be charged for it. So when looking for a landscaping company, make sure to hire one that offers this service. In the end, if you end up using the design of the landscaping company, the landscaping company will probably charge you a fee for that. However, there is nothing wrong of looking at what the specialist landscaping company can offer and getting some ideas and inspiration.
Choosing a landscaping company: Decide how much landscaping you need
Landscaping company: Insurance and bonding
Landscaping company: Experiences
Landscaping company: Specialties
Landscaping company: Ask for a sketch