Recommended Landscaping Companies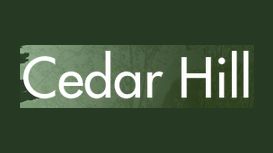 At Cedar Hill we have combined excellence in design and construction to offer a service which delivers successful and innovative landscape projects. We believe that through effective consultation and

design, we can create solutions that respond to our clients needs whilst offering value for money. We are commited to providing landscape schemes that are successful in the long term. Our designs maximise the potential of the site, whilst tailoring the maintenance to be manageable for our clients.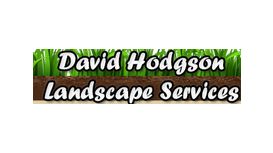 davidhodgsonlandscapeservices.info
By chooing our landscaping services it will add a more welcoming feel to your home and certainly add value to your property. Through choosing to landscape your garden, it will transform your garden in

to a peaceful retreat from all the daily streses that life brings.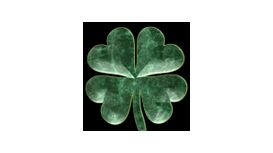 Cloverleaf Lanscapes are continually involved in the successful completion of numerous contracts, with a proven track record you can be assured will give you the quality of service you desire and

trust. Cloverleaf Landscapes, based in Slough, Berkshire offers landscaping and tree surgery services including other garden related services.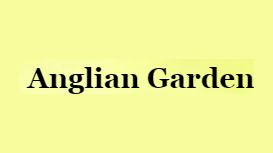 angliangardenservices.co.uk
Over the last 23 years we have built our proud reputation as quality landscape contractors operating throughout Essex and East Anglia. Our teams cover Chelmsford, Colchester, Braintree, Brentwood,

Basildon, Rayleigh, Maldon and beyond! From small private gardens to large estates we can assist you in many different ways.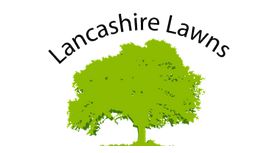 Keeping the grounds of your shop, office and business premises in shape is important for your customers and staff. Whether it's a complete revamp of your garden or regular maintenance that you require

get in touch today! If you're struggling to stay on top of your garden and need a hand with the lawn, hedges or flower borders, make sure you call us today. Our friendly and professional service will allow you to keep your garden looking great, all year round!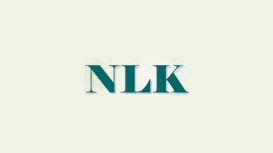 NLK is a garden design, landscaping and maintenance business based in Rugby, Warwickshire. Our aim is to provide an individual and trusted service built on over 22 years horticultural experience and

trade in the region, and an extensive and diverse project portfolio. We operate in the area between Daventry, Northampton, Leicester, Nuneaton, Coventry and Southam; major projects will also be considered outside this area.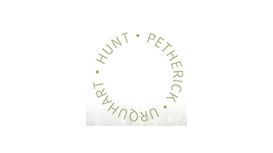 petherickurquhartandhunt.com
Petherick, Urquhart & Hunt is a Somerset-based studio of landscape architects, designers and horticulturalists. We are particularly adept at the development and creation of uplifting,

future-orientated landscapes. We work on public, private and commercial projects all over the UK, Europe and the world.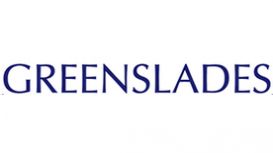 We are based in the in Somerset close to Bridgwater and Taunton overlooking the Quantock Hills. Please spend a little time looking at our website, especially if your interests are in commercial

landscaping, grounds maintenance, health and safety and horticultural training. We carry out risk assessments prior to commencement of any works, ensuring our staff safety and that of the site they are working on.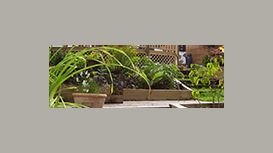 The company was formed by Wisley-trained Mr Alistair Jones, who gained Wisley's Certificate of Horticulture and he possess a huge experience in all aspects of landscape gardening, design and

construction. He also obtained his City & Guilds Certificate at Merrist Wood Agricultural College. Landscapes Unlimited has a small team of employees who pride themselves in providing a friendly courteous service where cleanliness and customer satisfaction are of prime importance.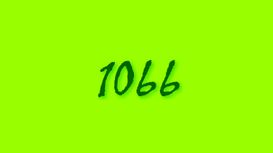 We offer a friendly and professional service at a great price, and with over 13 years of experience in providing garden services we have the knowledge and equipment to realise all of your garden's

goals. We offer a comprehensive range of services, from lawn mowing and fencing to tree felling and landscaping, so you can rest assured that whatever you need, we can provide it.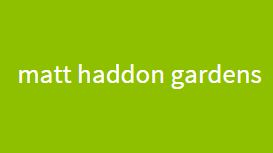 If you want to take advantage of our garden design ideas we have our 'design in a day' package or can arrange a one-off horticultural or design consultancy visit to your garden. If you would like a

complete garden design then we provide a professional and expert service, with experience in the design of private gardens of all sizes.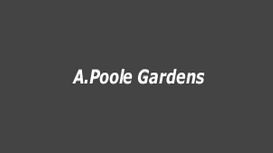 Here at a.poole gardens, we cater for both the domestic and commercial sectors. We have a large base of regular customers, looking after private gardens, office grounds, large estates & flats, etc on

a weekly, fortnightly or monthly basis. Added to this we also undertake one-off garden jobs such as turfing, fencing, clearances + much more.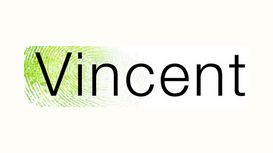 Thank you for visiting our website and showing an interest in our business. We have been involved in landscaping since 1990 and cover all aspects of commercial and domestic projects. In the past these

have ranged from small turfing jobs to full landscaping of entire industrial parks and retail sites, proving that we can stand by our policy that no job is too large or too small!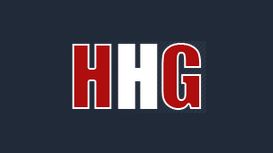 harpendenhomeandgardens.co.uk
We can provide you with a free no obligation quotation for your next project. Visit our gallery or contact us for further details. We are a family run business with a wealth of experience in property

maintenance, home improvements and garden landscaping and maintenance. We take pride in being as passionate about your property as you are.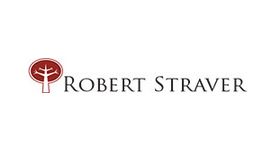 We can confidently say that we are excellent at what we do because we only employ people who are experts in their field, no pun intended. We recently won the Bali Award for Domestic Garden

Construction for our Ascot Garden, where we turned a lackluster lawned back garden into the perfect balance of contemporary structures and traditional planting.
---
There are homes that look great from far away, however, once you come close to them you can notice they need the help of a professional landscaping company urgently. If your home is one of those homes, you are probably wondering how to find and choose the best landscaping company. You can't help but think how much of a difference a professional landscaping company will do for the outdoor area of your house. There are many factors that may hold you back from taking care of your own yard, including lack of time, energy, or simply skills and equipment. However, no matter the reason, there is no place for worries, because a professional landscaping company will definitely help you on this quest of a better-looking and more convenient home. However, the question here is how to find this reliable and experienced landscaping company you are in need of? Before you decide on hiring a landscaping company, you need to go through a thorough process of research in order to make sure you are making the best choice. At the end of the day, the last thing you want to do is hiring the first landscaping company and having them blotch your yard. Therefore, today we provide you with some top ideas and tips on how to find and choose the best landscaping company.
Choosing a Landscaping Company: Decide How Much Landscaping You Need
First things first, before you rush to the landscaping company's office, take your time to first consider how much work you need to be done. Do you need to start from scratch, do you need a few detailed jobs around the garden, do you need a re-do? In case you want to start from scratch, make sure to look for a full-service landscaping company that can provide your project with the right equipment and tools, experience and knowledge, skills and time. What a full-service landscaping company can do for you is working on the overall design of the yard, helping you choose on the right type of greenery and plants, what will look really good as part of the outdoor area of your house, etc.
On the other hand, if you don't need a landscaping company to totally re-do your yard and instead you need someone to clean up the area and provide a bit of maintenance, you don't really need the help of a full-service landscaping company and instead, you can simply hire someone to deliver a maintenance lawn care service. Before you start researching for a landscaping company into more details, make sure you consider what you need first.
Landscaping Company: Insurance and Bonding
Of course, the next step of choosing a landscaping company is checking the insurance and bonding held by the potential companies you may hire. Insurance is still very important when it comes to a landscaping company, although they won't do any work inside the house. At the end of the day, if your yard falls in the hands of inexperienced landscaper or a service is poorly performed, you will definitely want to take advantage of the insurance the landscaping company is providing. Therefore, for every reputable and professional landscaping company is important to ensure the right type of insurance and to be thoroughly bonded to safeguard against possible incidents and damages, both to your home and to every employee of the landscaping company.
Landscaping Company: Experience
It will be a major red flag if you research a given landscaping company online and you find no information. A reputable and reliable company is this field will focus on their good performance anywhere, their online presence included. In addition, most of the good companies have a lot of online reviews and testimonials to help their good reputation. When you are choosing a landscaping company, you are looking for experience and longevity of the establishment of the company first, as these are two good signs. So make sure to do thorough research and check is a prospective landscaping company has been in the industry for a long time or not.
Landscaping Company: Specialties
If you are looking for just a bit of yard maintenance and cleaning, you are probably not in need of a landscaping company that specializes in particular aspect of landscaping. However, if you are in need of a more specific job, for example, dealing with more specific and exotic species of plants, you definitely need the help and advice of a more experienced landscaping company in the specific field. Such professionals will help you determine where the specific plants need to be planted in order to feel good, what maintenance should be ensured and how often, and a bunch of little but important details. Not all landscaping companies are particularly good or offer specific services.
Landscaping company: Ask for a Sketch
A landscaping company can talk a lot about how your yard will look after they deliver the service, how much you will enjoy it, how much straight out of a fairytale the area will look. However, their words mean nothing if the landscaping company cannot prove them in reality. This pretty much means that a reliable and professional landscaping company will be able to provide you with a sketch of the exact way your yard will look after their service. Of course, a landscaping company should pay close attention to everything you need and require and try to represent you a project sketch that meets your requirements as much as possible, according with the professional advice on what will work best for your project.
So choosing a landscaping company, always ask to see a sketch of their ideas first and then you can continue with what you would like. Keep in mind that this is often offered as a complementary or free service by a landscaping company and you should not be charged for it. So when looking for a landscaping company, make sure to hire one that offers this service. In the end, if you end up using the design of the landscaping company, the landscaping company will probably charge you a fee for that. However, there is nothing wrong of looking at what the specialist landscaping company can offer and getting some ideas and inspiration.
Choosing a landscaping company: Decide how much landscaping you need
Landscaping company: Insurance and bonding
Landscaping company: Experiences
Landscaping company: Specialties
Landscaping company: Ask for a sketch