Recommended Landscaping Companies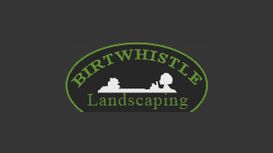 birtwhistlelandscaping.co.uk
Birtwhistle Landscaping, based in Barrow upon Humber, North East Lincolnshire, are here to take away all your gardening and landscaping hassle from you. We cater for all garden projects, large or

small! We can also meet your landscaping needs (domestic or commercial). We take your ideas and make them into reality, whatever style, space or budget.
A professionally designed garden can increase the value of your home by around 20% and transform your outdoor space however large or small into a beautiful, practical and stylish extension to your

home to be enjoyed throughout the changing seasons. We design and build outdoor spaces and gardens within inner city courtyards, suburban gardens, country cottage gardens, converted barns and country estates.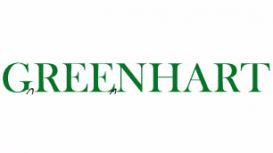 Greenhart Landscaping is a full service commercial/residential landscape design, installation company based in the Edinburgh Area of Scotland UK and providing a national as well as a local service.

During almost 15 years of experience in landscape design, renovations, installations and hardscape construction, Greenhart has established an impeccable reputation for prompt, reliable and quality service; the kind of service that you expect from a professional landscape contractor.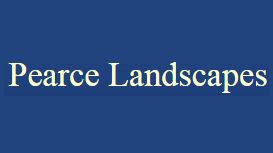 Pearce landscapes are a 40 year established family business based in Berkhamsted. We specialise in patios and brickwork yet are equally as competant in landscaping, flintwork, driveways, fencing,

decking, water features and the soft landscaping. We can help with the design or work to a designers plans. Our trained bricklayer oversees all work and is rigorous in attention to detail and 'doing things by the book' as these are successful actions passed down the line by older generations of craftsmen.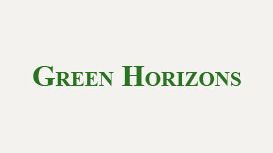 We are based in Winchester covering the south coast, landscaping and maintaining gardens in Winchester, Chandlers Ford, Romsey, Southampton, New Forest and across Hampshire. We have a wide variety of

customers both commercial and domestic. Established the company in 2001, having already had 10 years experience and being qualified in horticulture. Our sole aim is to offer the very best in gardening services from garden design through to landscaping and garden maintenance after care.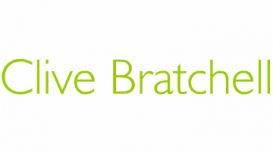 I started working in my parents garden when I was a boy mainly interested in vegetable growing and more exotic plants in the greenhouse. After training at Hadlow Colledge of Agriculture and

Horticulture I decided to work for Notcutts Garden Centres working my way up from 'Trolley boy' to Plant Centre Manager over a number of years. I loved my job but realised that my passion was for the plants and gardens and not for Christmas decorations, pet centres and restaurants.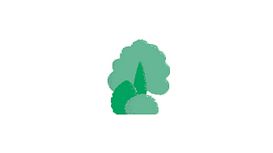 Haywood Landscapes have been garden designers in Kent for over 25 years. In that time we have implemented garden design and build projects of every conceivable type: from contemporary wildlife gardens

and seaside gardens to family gardens, formal and informal gardens, small front gardens in towns and large country gardens. We have overcome challenges on difficult overlooked sites, gardens on chalk, heavy clay and every other conceivable soil type.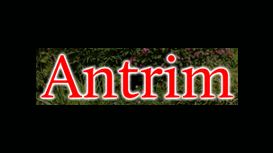 We have been designing and building beautiful gardens for many years, and we cater for most styles and sizes of the garden project. We undertake all aspects of hard and soft landscaping from block

paving to garden design, decking and fencing. We oversee every aspect of your project with professionalism, care and expertise.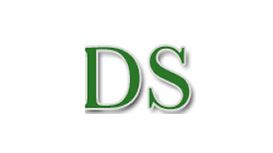 dslandscapestelford.co.uk
DS Landscapes offer a wide range of services in all aspects of landscaping both domestic and commercial. All of our staff are qualified and insured and most have over 20 years experience in the

landscaping and ground maintenance industry. We pride ourselves on providing a friendly, professional service with no job too big or too small. All estimates are free of charge so if you just need a garden tidy or a full makeover we can do it all from the design through to completion.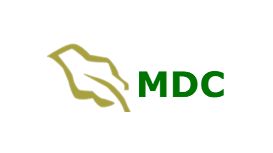 Due to peoples busy working schedules and lifestyles, many find it hard to put aside some time to keep their garden or establishment, looking at its very best. The look of the exterior and grounds,

has become as important as the interior of any home or business.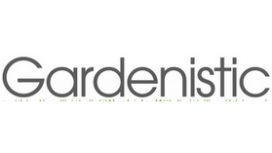 From our base in Newent, we operate within a 50 mile radius covering Gloucestershire, Herefordshire, Worcestershire and surrounding counties. Our aim is to continuously push the boundaries, delivering

a service which focuses on the needs of you, the customer. We also have a strong focus on providing unbeatable quality, complete customer satisfaction and excellent value for money, leading to a much better service.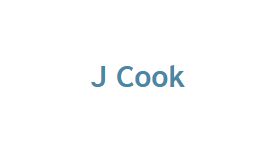 J Cook Landscapes was established in May 2005 by Jonathan Cook. Jonathan completed the National Diploma in Horticulture and Landscape Construction from the highly regarded Capel Manor College in North

London in 2005. Before this training Jonathan gained valuable experience working for a number of local landscape construction and maintenance companies.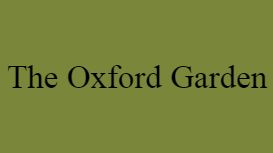 oxfordgardencompany.co.uk
In addition to lawn care, grass cutting, pruning & general garden maintenance work, our dedicated Oxfordshire based landscaping team are able to provide virtually any form of soft or hard landscaping

service you may require. Fencing, decking, hedge shaping, water features, brick laying, ponds, patios, pressure washing, garden clearance, tree work and much more.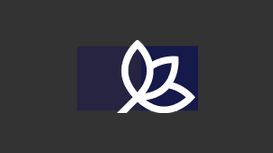 lothianlandscapedesign.co.uk
I design & build unique gardens to the highest standard, using creative garden design, hard landscaping and colourful planting combinations. Choosing my business for your garden project guarantees a

friendly, personal and dedicated service. Also, with bringing my experience over the years as a hands on designer and landscaper ensures that your garden stands out from the rest. If you would like a survey or design of your garden, or even just a chat, I can help.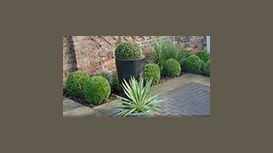 boningale-garden-creations.co.uk
Gardens can be many things. Yours could be a quiet retreat from your hectic life, a vibrant space filled with colour and fragrance, or a fun outside 'room' where you love to eat or entertain. At

Boningale Garden Creations we have the vision, the experience and the knowledge to design a garden that's perfect for you. Our award-winning garden design team specialises in designing and landscaping your garden, and offers a comprehensive service to suit your needs.
---
There are homes that look great from far away, however, once you come close to them you can notice they need the help of a professional landscaping company urgently. If your home is one of those homes, you are probably wondering how to find and choose the best landscaping company. You can't help but think how much of a difference a professional landscaping company will do for the outdoor area of your house. There are many factors that may hold you back from taking care of your own yard, including lack of time, energy, or simply skills and equipment. However, no matter the reason, there is no place for worries, because a professional landscaping company will definitely help you on this quest of a better-looking and more convenient home. However, the question here is how to find this reliable and experienced landscaping company you are in need of? Before you decide on hiring a landscaping company, you need to go through a thorough process of research in order to make sure you are making the best choice. At the end of the day, the last thing you want to do is hiring the first landscaping company and having them blotch your yard. Therefore, today we provide you with some top ideas and tips on how to find and choose the best landscaping company.
Choosing a Landscaping Company: Decide How Much Landscaping You Need
First things first, before you rush to the landscaping company's office, take your time to first consider how much work you need to be done. Do you need to start from scratch, do you need a few detailed jobs around the garden, do you need a re-do? In case you want to start from scratch, make sure to look for a full-service landscaping company that can provide your project with the right equipment and tools, experience and knowledge, skills and time. What a full-service landscaping company can do for you is working on the overall design of the yard, helping you choose on the right type of greenery and plants, what will look really good as part of the outdoor area of your house, etc.
On the other hand, if you don't need a landscaping company to totally re-do your yard and instead you need someone to clean up the area and provide a bit of maintenance, you don't really need the help of a full-service landscaping company and instead, you can simply hire someone to deliver a maintenance lawn care service. Before you start researching for a landscaping company into more details, make sure you consider what you need first.
Landscaping Company: Insurance and Bonding
Of course, the next step of choosing a landscaping company is checking the insurance and bonding held by the potential companies you may hire. Insurance is still very important when it comes to a landscaping company, although they won't do any work inside the house. At the end of the day, if your yard falls in the hands of inexperienced landscaper or a service is poorly performed, you will definitely want to take advantage of the insurance the landscaping company is providing. Therefore, for every reputable and professional landscaping company is important to ensure the right type of insurance and to be thoroughly bonded to safeguard against possible incidents and damages, both to your home and to every employee of the landscaping company.
Landscaping Company: Experience
It will be a major red flag if you research a given landscaping company online and you find no information. A reputable and reliable company is this field will focus on their good performance anywhere, their online presence included. In addition, most of the good companies have a lot of online reviews and testimonials to help their good reputation. When you are choosing a landscaping company, you are looking for experience and longevity of the establishment of the company first, as these are two good signs. So make sure to do thorough research and check is a prospective landscaping company has been in the industry for a long time or not.
Landscaping Company: Specialties
If you are looking for just a bit of yard maintenance and cleaning, you are probably not in need of a landscaping company that specializes in particular aspect of landscaping. However, if you are in need of a more specific job, for example, dealing with more specific and exotic species of plants, you definitely need the help and advice of a more experienced landscaping company in the specific field. Such professionals will help you determine where the specific plants need to be planted in order to feel good, what maintenance should be ensured and how often, and a bunch of little but important details. Not all landscaping companies are particularly good or offer specific services.
Landscaping company: Ask for a Sketch
A landscaping company can talk a lot about how your yard will look after they deliver the service, how much you will enjoy it, how much straight out of a fairytale the area will look. However, their words mean nothing if the landscaping company cannot prove them in reality. This pretty much means that a reliable and professional landscaping company will be able to provide you with a sketch of the exact way your yard will look after their service. Of course, a landscaping company should pay close attention to everything you need and require and try to represent you a project sketch that meets your requirements as much as possible, according with the professional advice on what will work best for your project.
So choosing a landscaping company, always ask to see a sketch of their ideas first and then you can continue with what you would like. Keep in mind that this is often offered as a complementary or free service by a landscaping company and you should not be charged for it. So when looking for a landscaping company, make sure to hire one that offers this service. In the end, if you end up using the design of the landscaping company, the landscaping company will probably charge you a fee for that. However, there is nothing wrong of looking at what the specialist landscaping company can offer and getting some ideas and inspiration.
Choosing a landscaping company: Decide how much landscaping you need
Landscaping company: Insurance and bonding
Landscaping company: Experiences
Landscaping company: Specialties
Landscaping company: Ask for a sketch