Recommended Landscaping Companies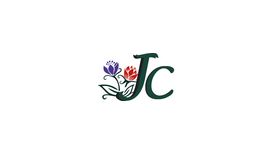 John Cullen Gardens are a family run business and is based in London NW2, with additional growing space in Hertfordshire. We grow healthy, strong plants which are all tended to by hand. We design and

maintain gardens for your pleasure and we bring the beauty of the outside to the inside with our floral service. We are growers of fine plants, specialising in plants for the pollinators, scented plants and edible plants.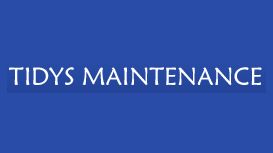 If you're searching for a professional gardener to turn a tired, overgrown garden into something wonderful, call us. We're Bristol based landscapers who provide a range of services designed to turn

outdoor spaces into attractive living areas, with superb wood decking, decorative paving, unique water features and more. You may want somewhere to unwind after a hard day's work, or perhaps you're looking to go down the low-maintenance route?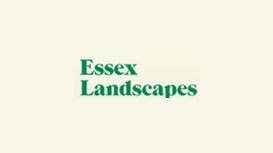 Essex Landscaping & Grounds Maintenance is a family run business which has been providing outstanding customised services to our clients across London and Essex for over 30 years. We realise running a

business is tough, so instead of fretting over maintenance, let Essex Landscapes take care of what we do best. Essex Landscapes has the team, tools and experience to maintain beautiful corporate and commercial landscapes.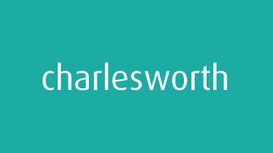 My name is Robert Frier, working collaboratively with clients - offering a Full Garden Design Service for all types and sizes of gardens, - innovative solutions for Country Gardens large and small,

Tiny Courtyards, Urban spaces, Schools, Public landscapes etc. Known for my curvaceous flowing lines! I am equally inspiring with geometric, formal and clean line solutions. Family and low maintenance gardens a specialty. Budgets and garden styles to suit.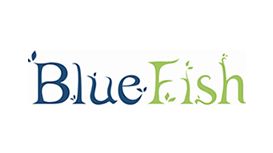 James qualified from Merrist Wood College in Surrey in 2003 after studying for 3 years in the landscaping sector; this gave James great back ground knowledge of the Landscaping Industry. After

spending two years working for a local landscaping company in Surrey, he went on to work for 'The Outdoor Room' one of the leading garden construction firms in the UK. During James's four years with The Outdoor Room, he undertook projects throughout the south east ranging from two to six months in length.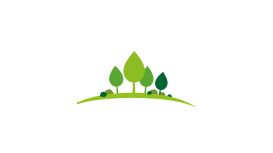 Greenacre Trees and Landscapes achieve the best results by keeping up to date with the latest issues and current arboricultural knowledge, and practice the latest arboricultural techniques. We provide

a wealth of expertise and ideas to help create practical and innovative outdoor living spaces.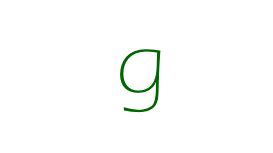 AD Garden Rooms are gardeners, landscapers, patio and driveway specialists based in Stevenage and service all of Hertfordshire. We will work with you from start to finish to design, landscape and

maintain the perfect garden to suit your lifestyle and needs. Ranging from maintenance free town gardens to fantastic country garden makeovers, AD Garden Rooms can create that outdoor dream for you and your family to enjoy all year round.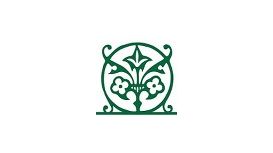 We are very happy with the work done on turning our garden, from an embarrassing wilderness into a beautiful and relaxing space. The original design was simple yet effective and the team, who were

always punctual and friendly, worked extremely hard over nearly three weeks, demonstrating an impressive attention to detail and a very high standard of workmanship. We are delighted with the end result.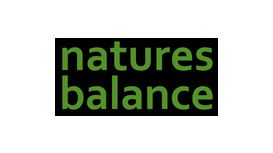 Natures Balance has been involved in many swimming pool construction projects, both conventional and natural. There are no limitations to the style, feel and look of your pool, built to suit the size

of your property or by converting your existing conventional pool. There is awide range of materials available for the finishing of your pool in keeping with your own style and landscape design.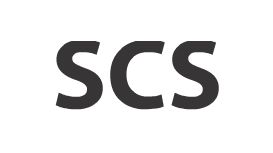 SCS Landscape Management is based near Reading, Berkshire and has over 8 years experience of delivering horticultural solutions to commercial companies and home owners in Berkshire and neighbouring

counties. Our speciality is grounds and garden maintenance through our SCS and Big Green Garden Brands. The key to our success is working in a tight geographic area with strong quality control.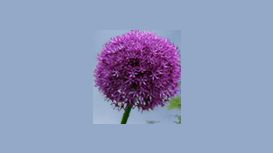 Orchard Priory was founded by Ross Gandon as a high quality, landscape design and build service. We believe that the service we provide to you, the client, goes a long way towards ensuring your

satisfaction with the finished project. While the quality of the products we use is first class and the level of craftsmanship employed by our design and construction teams is superb, if you feel left out of the process then the experience may not be everything that you wanted it to be.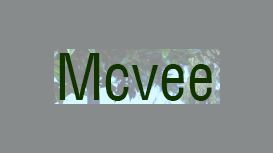 Established for 13 years, we are a professional gardening, landscaping and home maintenance company based in Staines. The business was formed in 1999 in Laleham, Middlesex and provided hard and soft

landscaping and garden maintenance in the local area under the name of "Gardens by Barbara". In September 2012 it was taken over by Andy and Paul, renamed Mcvee Maintenance and can now provide a complete home maintenance service in addition to gardening and landscaping.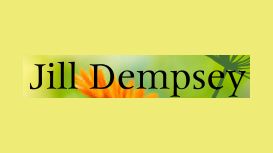 jilldempseygardendesign.co.uk
I hope you find what you're looking for but please contact me by phone or email to book an appointment or to chat about how to get started. I have been designing gardens and landscapes for 13 years

and I love my job! It's a privilege and a pleasure to help people realise their ambitions and I firmly believe that gardens are good for people - even the smallest outside space can be transformed into a relaxing and enjoyable environment.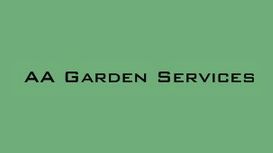 Not many people these days actually have the time or patience to tend to their garden's growing demands. Thankfully, AA Garden Services based in Lowton, Cheshire is here to help. Based in Lowton, I

also offer a local gardening and pressure washing service to customers in Golborne, Ashton in Makerfield, Leigh, and surrounding areas.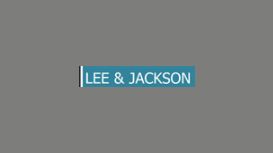 We offer a complete service; we have all the necessary people to ensure your conservatory is completed on time and on budget, we also have a site manager for each project ensuring everything goes to

plan. We enjoy building relationships with our clients and other members of the design or delivery team whether they are consultants or contractors. In so doing we add value to the overall design, not just the landscape component.
---
There are homes that look great from far away, however, once you come close to them you can notice they need the help of a professional landscaping company urgently. If your home is one of those homes, you are probably wondering how to find and choose the best landscaping company. You can't help but think how much of a difference a professional landscaping company will do for the outdoor area of your house. There are many factors that may hold you back from taking care of your own yard, including lack of time, energy, or simply skills and equipment. However, no matter the reason, there is no place for worries, because a professional landscaping company will definitely help you on this quest of a better-looking and more convenient home. However, the question here is how to find this reliable and experienced landscaping company you are in need of? Before you decide on hiring a landscaping company, you need to go through a thorough process of research in order to make sure you are making the best choice. At the end of the day, the last thing you want to do is hiring the first landscaping company and having them blotch your yard. Therefore, today we provide you with some top ideas and tips on how to find and choose the best landscaping company.
Choosing a Landscaping Company: Decide How Much Landscaping You Need
First things first, before you rush to the landscaping company's office, take your time to first consider how much work you need to be done. Do you need to start from scratch, do you need a few detailed jobs around the garden, do you need a re-do? In case you want to start from scratch, make sure to look for a full-service landscaping company that can provide your project with the right equipment and tools, experience and knowledge, skills and time. What a full-service landscaping company can do for you is working on the overall design of the yard, helping you choose on the right type of greenery and plants, what will look really good as part of the outdoor area of your house, etc.
On the other hand, if you don't need a landscaping company to totally re-do your yard and instead you need someone to clean up the area and provide a bit of maintenance, you don't really need the help of a full-service landscaping company and instead, you can simply hire someone to deliver a maintenance lawn care service. Before you start researching for a landscaping company into more details, make sure you consider what you need first.
Landscaping Company: Insurance and Bonding
Of course, the next step of choosing a landscaping company is checking the insurance and bonding held by the potential companies you may hire. Insurance is still very important when it comes to a landscaping company, although they won't do any work inside the house. At the end of the day, if your yard falls in the hands of inexperienced landscaper or a service is poorly performed, you will definitely want to take advantage of the insurance the landscaping company is providing. Therefore, for every reputable and professional landscaping company is important to ensure the right type of insurance and to be thoroughly bonded to safeguard against possible incidents and damages, both to your home and to every employee of the landscaping company.
Landscaping Company: Experience
It will be a major red flag if you research a given landscaping company online and you find no information. A reputable and reliable company is this field will focus on their good performance anywhere, their online presence included. In addition, most of the good companies have a lot of online reviews and testimonials to help their good reputation. When you are choosing a landscaping company, you are looking for experience and longevity of the establishment of the company first, as these are two good signs. So make sure to do thorough research and check is a prospective landscaping company has been in the industry for a long time or not.
Landscaping Company: Specialties
If you are looking for just a bit of yard maintenance and cleaning, you are probably not in need of a landscaping company that specializes in particular aspect of landscaping. However, if you are in need of a more specific job, for example, dealing with more specific and exotic species of plants, you definitely need the help and advice of a more experienced landscaping company in the specific field. Such professionals will help you determine where the specific plants need to be planted in order to feel good, what maintenance should be ensured and how often, and a bunch of little but important details. Not all landscaping companies are particularly good or offer specific services.
Landscaping company: Ask for a Sketch
A landscaping company can talk a lot about how your yard will look after they deliver the service, how much you will enjoy it, how much straight out of a fairytale the area will look. However, their words mean nothing if the landscaping company cannot prove them in reality. This pretty much means that a reliable and professional landscaping company will be able to provide you with a sketch of the exact way your yard will look after their service. Of course, a landscaping company should pay close attention to everything you need and require and try to represent you a project sketch that meets your requirements as much as possible, according with the professional advice on what will work best for your project.
So choosing a landscaping company, always ask to see a sketch of their ideas first and then you can continue with what you would like. Keep in mind that this is often offered as a complementary or free service by a landscaping company and you should not be charged for it. So when looking for a landscaping company, make sure to hire one that offers this service. In the end, if you end up using the design of the landscaping company, the landscaping company will probably charge you a fee for that. However, there is nothing wrong of looking at what the specialist landscaping company can offer and getting some ideas and inspiration.
Choosing a landscaping company: Decide how much landscaping you need
Landscaping company: Insurance and bonding
Landscaping company: Experiences
Landscaping company: Specialties
Landscaping company: Ask for a sketch