Recommended Landscaping Companies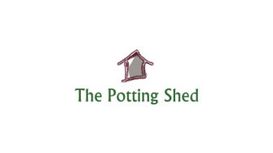 thepottingshedlandscaping.co.uk
Here at The Potting Shed Landscaping we take pride in our work and like to ensure every job is undertaken correctly and with the customer in mind. The Potting Shed Landscaping also offer a fortnightly

mowing service in the Hastings & Bexhill areas, very popular with busy families or people no longer able to mow themselves. The Potting Shed Landscaping have very competative rates, please feel free to contact us for a friendly and free quote.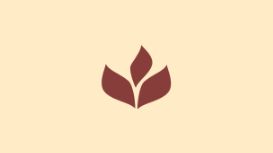 At Red Sky Landscapes we have a wealth of experience spanning over 20 years of quality craftsmanship and a love of working outdoors. We understand the need to be realistic about spending to achieve

your overall vision, and we can knowledgeably discuss any budget for your landscape or outdoor space project.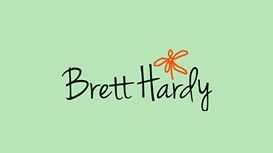 Brett Hardy set up his landscaping business in 1999 after spending eight years running multi million pound housing sites as site manager. He always wanted to run his own business and decided to make

the break after being encouraged by his family to develop his passion for plants and gardening.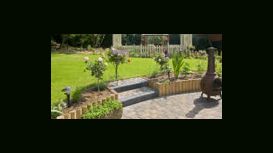 I am a very experienced garden designer offering comprehensive and flexible garden designs throughout the UK. I have won Yorkshire Bronze, RHS Silver-Gilt, 3 RHS Silver medals and a Gardeners World

Award having a passion for design excellence and a meticulous attention to detail for private clients and commercial projects.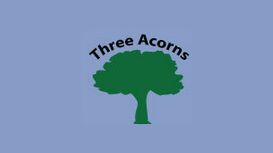 threeacornslandscaping.co.uk
We specialise in tree surgery, hedge cutting and garden maintenance. We offer a full landscaping service from design to completion and can supply references and recommondations from previous work

carried out. All our work is fully guaranteed and we are fully insured.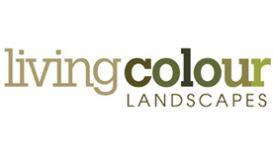 livingcolourlandscapes.co.uk
We are a Brighton based garden design and landscape company creating beautiful gardens throughout East Sussex. Whether you have a small town garden or a large rural garden, from initial ideas to final

design and finished garden we provide a complete landscaping service tailored to your needs.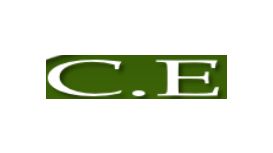 Whether it's a complex garden design and build or the block paving of a driveway, C E Landscapes will always provide the professional service you require. C E Landscapes is also one of the few

companies in Warrington who specialise in artificial turf. With minimal maintenance, no need for constant watering or polluting lawnmowers, artificial turf is fast becoming a must have for any low maintenance garden.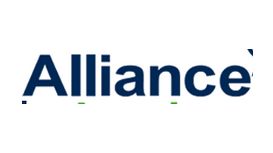 Alliance Landscapes are specialists in the design and construction of landscapes and gardens throughout the Leicestershire area. All of our work is carried out by highly trained, dedicated and skilled

personnel, creating gardens with superior attention to detail and unbeatable standards.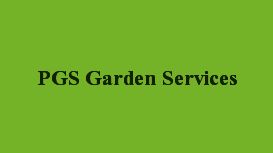 We introduce ourselves to you as grounds maintenance/landscaping contractors. We offer services in both maintenance and landscaping, we also offer a Japanese Knotweed eradication service. We currently

work for housing associations and property management companies such as Willow Park Housing Trust, Main and Main Property Management, Braemar Estates Property Management, TLB Homes, Peel Holdings and Anchor Trust.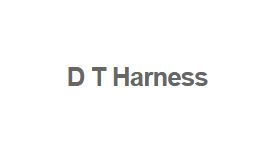 gardenmaintenancecoventry.co.uk
Are you struggling to keep on top of your garden? Garden maintenance is no easy task: so why not employ a qualified gardener to make a truly professional job of your gardening work. D T Harness Garden

Maintenance is an established gardening company serving customers throughout Nuneaton, Coventry, Warwickshire and Leicestershire areas. We can ensure that your garden looks good all the time and save you the hassle: leaving you to simply sit back and enjoy your garden in any free time you get.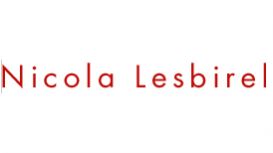 I have always been intrigued by how people live and how the decisions they make about their immediate surroundings can affect their lives, both on a practical and an emotional level. Listening to the

client is key in my view, to understand how they live and how their space can best enhance their lives.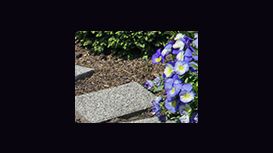 Enjoy a new look for your property. At Tony Consiglio we provide you with first-rate garden maintenance. From grass cutting to lawn care, rely on our gardeners to provide you with the best service

every time. At Tony Consiglio our landscape gardeners provide you with high-quality garden services to keep your premises maintained in Woking, Surrey, and nearby areas. We are an experienced garden design company that deal with all of your landscaping and maintenance requirements.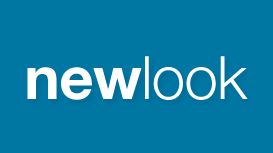 Newlook Gardens has been established since 1993. The proprietor Vince Robertshaw is an experienced landscape gardener with professional qualifications which included Instructor of Soft Landscape at

Hadlow College of Horticulture in Kent. Areas covered North, West and Central London. Newlook Gardens offers a wide range of landscape services from practical patio dining areas through to high specification design projects.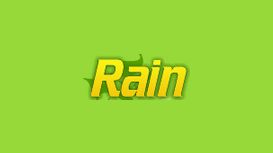 rainorshinelandscapes.org.uk
Rain or Shine Landscapes is a well established landscape gardening company based in Caerphilly near Cardiff. We offer a full landscaping service, including design, construction and planting schemes.

We also offer a garden maintenance programme tailored to your individual needs. At Rain or Shine Landscapes we employ a talented team of individuals with many years experience in gardening and landscaping. We will always go that extra mile to give your outdoor space the unique appearance it deserves.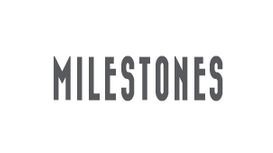 Milestones Landscape design and construction is a local family company that has been running for the past six years. We are a company that is VAT registered, fully insured with employers and public

liability. We hold qualifications in all aspects of tree surgery, chemical handling and spraying tickets, plant machinery and health and safety tickets. We specialise and offer professional services in Extensions and garages, ground works and flat roofing, Patios, driveways and forecourts.
---
There are homes that look great from far away, however, once you come close to them you can notice they need the help of a professional landscaping company urgently. If your home is one of those homes, you are probably wondering how to find and choose the best landscaping company. You can't help but think how much of a difference a professional landscaping company will do for the outdoor area of your house. There are many factors that may hold you back from taking care of your own yard, including lack of time, energy, or simply skills and equipment. However, no matter the reason, there is no place for worries, because a professional landscaping company will definitely help you on this quest of a better-looking and more convenient home. However, the question here is how to find this reliable and experienced landscaping company you are in need of? Before you decide on hiring a landscaping company, you need to go through a thorough process of research in order to make sure you are making the best choice. At the end of the day, the last thing you want to do is hiring the first landscaping company and having them blotch your yard. Therefore, today we provide you with some top ideas and tips on how to find and choose the best landscaping company.
Choosing a Landscaping Company: Decide How Much Landscaping You Need
First things first, before you rush to the landscaping company's office, take your time to first consider how much work you need to be done. Do you need to start from scratch, do you need a few detailed jobs around the garden, do you need a re-do? In case you want to start from scratch, make sure to look for a full-service landscaping company that can provide your project with the right equipment and tools, experience and knowledge, skills and time. What a full-service landscaping company can do for you is working on the overall design of the yard, helping you choose on the right type of greenery and plants, what will look really good as part of the outdoor area of your house, etc.
On the other hand, if you don't need a landscaping company to totally re-do your yard and instead you need someone to clean up the area and provide a bit of maintenance, you don't really need the help of a full-service landscaping company and instead, you can simply hire someone to deliver a maintenance lawn care service. Before you start researching for a landscaping company into more details, make sure you consider what you need first.
Landscaping Company: Insurance and Bonding
Of course, the next step of choosing a landscaping company is checking the insurance and bonding held by the potential companies you may hire. Insurance is still very important when it comes to a landscaping company, although they won't do any work inside the house. At the end of the day, if your yard falls in the hands of inexperienced landscaper or a service is poorly performed, you will definitely want to take advantage of the insurance the landscaping company is providing. Therefore, for every reputable and professional landscaping company is important to ensure the right type of insurance and to be thoroughly bonded to safeguard against possible incidents and damages, both to your home and to every employee of the landscaping company.
Landscaping Company: Experience
It will be a major red flag if you research a given landscaping company online and you find no information. A reputable and reliable company is this field will focus on their good performance anywhere, their online presence included. In addition, most of the good companies have a lot of online reviews and testimonials to help their good reputation. When you are choosing a landscaping company, you are looking for experience and longevity of the establishment of the company first, as these are two good signs. So make sure to do thorough research and check is a prospective landscaping company has been in the industry for a long time or not.
Landscaping Company: Specialties
If you are looking for just a bit of yard maintenance and cleaning, you are probably not in need of a landscaping company that specializes in particular aspect of landscaping. However, if you are in need of a more specific job, for example, dealing with more specific and exotic species of plants, you definitely need the help and advice of a more experienced landscaping company in the specific field. Such professionals will help you determine where the specific plants need to be planted in order to feel good, what maintenance should be ensured and how often, and a bunch of little but important details. Not all landscaping companies are particularly good or offer specific services.
Landscaping company: Ask for a Sketch
A landscaping company can talk a lot about how your yard will look after they deliver the service, how much you will enjoy it, how much straight out of a fairytale the area will look. However, their words mean nothing if the landscaping company cannot prove them in reality. This pretty much means that a reliable and professional landscaping company will be able to provide you with a sketch of the exact way your yard will look after their service. Of course, a landscaping company should pay close attention to everything you need and require and try to represent you a project sketch that meets your requirements as much as possible, according with the professional advice on what will work best for your project.
So choosing a landscaping company, always ask to see a sketch of their ideas first and then you can continue with what you would like. Keep in mind that this is often offered as a complementary or free service by a landscaping company and you should not be charged for it. So when looking for a landscaping company, make sure to hire one that offers this service. In the end, if you end up using the design of the landscaping company, the landscaping company will probably charge you a fee for that. However, there is nothing wrong of looking at what the specialist landscaping company can offer and getting some ideas and inspiration.
Choosing a landscaping company: Decide how much landscaping you need
Landscaping company: Insurance and bonding
Landscaping company: Experiences
Landscaping company: Specialties
Landscaping company: Ask for a sketch